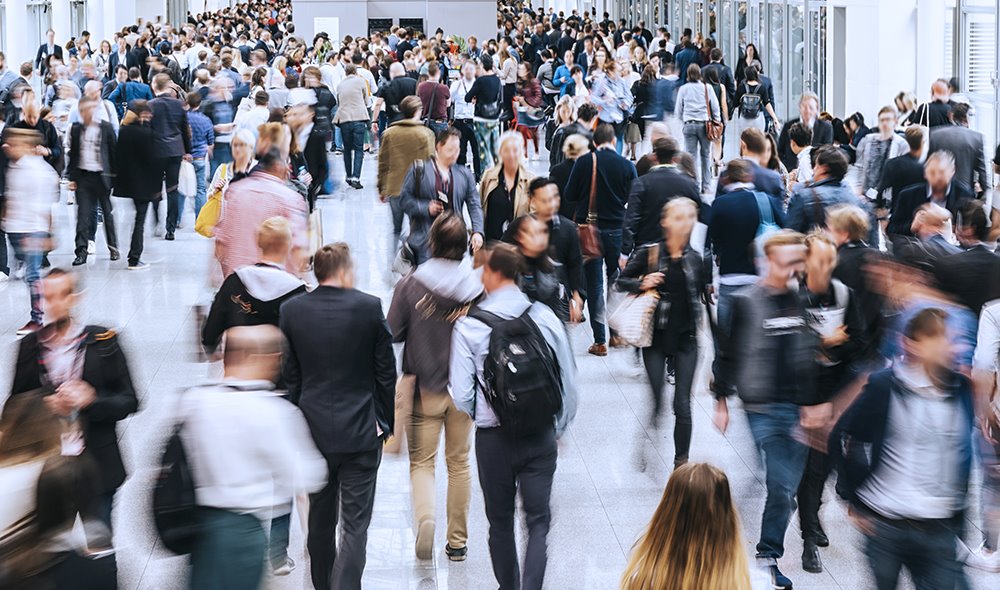 By Nick Needs, editor of erpecnews and CEO of McLean Events, Conferences & Media
We've overcome airline strikes, terrorist attacks, weather disasters, wars and previous virus epidemics, most recently the SARS outbreak in 2002 / 2003, but nothing comes even close for event planners and business travellers, to the effects of the COVID-19 pandemic. Having travelled extensively and worked in the meetings industry myself for over 30 years, I can possibly appreciate this more than most, but with no end in sight, who can say in what direction we might be heading for large international industry gatherings over the coming years.
In terms of future travel to, and from trade fairs, the whole matter of getting on a plane is now considered a discussion point on its own. "From air fares to destinations to cabin layouts, things may look very different once we start traveling again. Higher ticket prices, fewer routes, pre-flight health checks and less free food: The coronavirus pandemic is ushering in a new era of air travel" writes news reporter Angus Whitley, in a recent Bloomberg article.
The International Air Transport Association (IATA) has called for governments to work with the industry on confidence-boosting measures in the face of an anticipated slow recovery in demand for air travel.
"Passenger confidence will suffer a double whammy even after the pandemic is contained, hit by personal economic concerns in the face of a looming recession on top of lingering concerns about the safety of travel. Governments and industry must be quick and coordinated with confidence-boosting measures," said Alexandre de Juniac, IATA's Director General and CEO.
An IATA-commissioned survey of recent passengers indicated that 40% would wait up to six months or more, following the containment of the COVID-19 pandemic, before travelling again and 69% said they would delay a return to travel until their personal financial situation had stabilized. Delta Air Lines Inc. Chief Executive Officer Ed Bastian said in a recent letter to employees. "We should be prepared for a choppy, sluggish recovery even after the virus is contained," estimating that the recovery period could take up to three years.
Currently, nearly two-thirds of the world's 26,000 passenger aircraft are grounded. A major concern is that customers will be put off by health-related entry rules which may differ from country to country. Just as airport security tightened after the September 2001 terrorist attacks in the U.S., travellers could be subject to tests like temperature checks, or they may even need health certificates to fly, according to consulting firm BCG.
However, airports and airlines are already bringing in new services which they hope will encourage travellers back into the air. If you are flying from Vienna in Austria, you can now get a quick Coronavirus check for 190 euros, with results in 3-4 hours, which avoids having to spend 14 days in quarantine. Anyone wanting to enter Austria, without spending two weeks in a hotel room can do so by producing a negative test on arrival which is less than 4 days old. In Dubai last month, leading airline Emirates, became the first flight carrier to conduct rapid Covid-19 tests for boarding passengers, with results available in 10 minutes. I wonder if either of these two new initiatives will become part of the new normal.
A lecturer in air-transport management at the Singapore Institute of Technology, Volodymyr Bilotkach, reckons that a recovery is still two or three years off, but suggested that the big low-cost airlines will probably survive, along with the flag carriers. However, he said, some carriers will be partially owned by governments, or at least they will owe them money and so will probably cut the most marginal routes and raise prices. Budget carrier EasyJet is among those planning to keep middle seats empty, at least initially, to reassure customers about social distancing. At Korean Air Lines Co., the cabin crew now have goggles, masks, gloves and protective gowns.
NACS PEI is still scheduled to take place in Las Vegas, U.S. from October 11 - 14 2020.
Exhibitions and conferences may have to introduce format changes
Generally speaking, the losses to organisers and venues across the globe, due to coronavirus will be vast and the disruption to exhibitors plans extensive. In a recent Financial Times article entitled, 'How COVID-19 will reshape the trade fair industry', Hugh Jones, Chief Executive of Reed Exhibitions, a company which in the good times operates over 500 events a year, won't be drawn on what sort of industry consolidation will follow the crisis, saying only that his "heart goes out" to the smaller organisers and support companies from all sides of the sector. He said that even a company as large as Reed Exhibitions wasn't fully insured against the Covid-19 disaster.
However, Jones believes that striking up business relationships will always require face-to-face contact, but it doesn't mean this crisis will not reshape the industry, he says and accepts that formats may have to change allowing for greater distance between stands and attendees. It may even be that an exhibition, which once occupied one hall, will now require two halls in the future. Hugh points out that this will not be an issue just for exhibitions. If social distancing becomes our new way of life, then theatres, restaurants, airports and aircraft will have to be reconfigured too.
In the international retail fuel sector specifically, events and trade fairs regularly occur throughout the year and are dotted all over the world, but with the spring and summer calendars being firmly put on hold for now, many people are starting to realise that autumn programmes might have to go the same way. As an exhibitor or conference delegate, if you are not currently signed up for a forthcoming event, you might breathe a sigh of relief and afford yourself the luxury of waiting to see what happens next, particularly over the coming months and definitely before deciding when and what your response might be to this immense challenge, which let's face it, a few months ago would have been considered unthinkable.
If however, like many companies, you are signed up for 2020 or even 2021 conferences or conventions, a roller coaster ride may await you, once the key social distancing laws have been relaxed of course, which currently do not allow for major international events to take place anywhere in the world.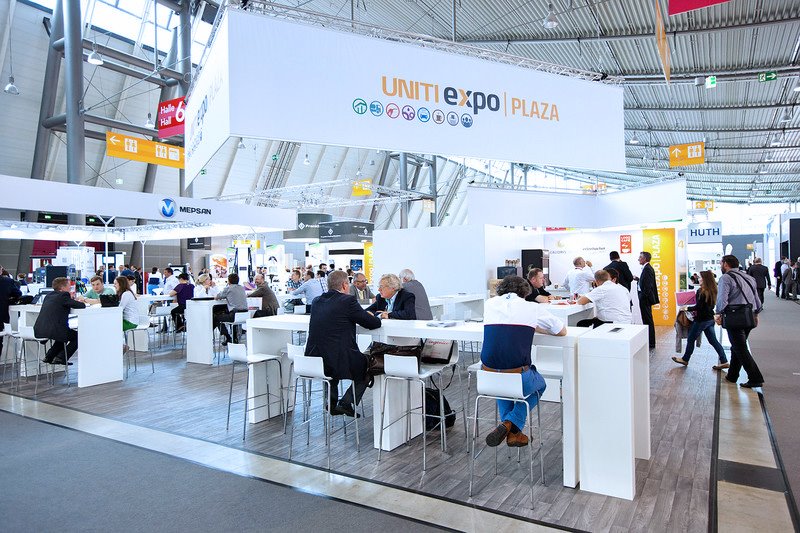 UNITI expo which was originally due to take place in May this year has been moved to February 9-11 2021.
Virtual events may become one of the new norms in the future
Already, in a relatively short space of time since the Coronavirus pandemic started, exhibition stand builders, event support companies, business travel bureaus, airlines and even some hotels, have been forced out of business and then there are the potential infrastructure problems with the venues, with many having virtually laid off all their staff in the current crisis.
Reading an article posted on the web by leading UK exhibition and events stand builder APEX, its proprietors claim that one of the many upcoming problems is that it's so difficult to re plan an event when there is no timescale to work with, certainly not helped by the fact that some newspapers have suggested that the Coronavirus could re-surface this winter, which it says makes event organisers nervous about committing time and money to re-scheduled events.
The article though concludes by saying that undoubtedly the events and exhibitions industry is incredibly resilient and that our human needs to interact and exchange information face-to-face, will in time bring about a recovery. APEX says it will adapt to a new way of marketing and communications and even asks if virtual events could be the new norm for the future.
On the venue side I spoke to a CEO of a major international exhibition and conference centre, who felt strongly that their destiny is in the hands of the government, depending of course on which country you operate in. "If the law says that no events can be staged, then we are fully refunding the organisers and it is the venue which carries the cost", he told me. "However, once the ban on events is lifted, it will be the responsibility of the organiser to decide whether or not to hold or cancel an event, with all venue costs being borne by them, not the venue".
Currently, he pointed out, they are operating with only two members of staff and that their halls have been converted into a hub assisting the supply of key products needed in the fight against Coronavirus. Giving some insight into what he feels the ultimate outcome of Covid-19 will be in an industry sense, he said that they are not expecting to stage any more exhibitions or conferences in 2020.
International travel, trade fairs, business events and business meetings will undoubtedly survive the challenges of COVID-19, but it's likely that the key tools needed to get us there will be patience and a proactive attitude to change.
For now, let's just keep the people who are fighting this pandemic and also those who have lost their lives at the forefront of our minds and just hope that by this time next year, Coronavirus will be a thing of the past.
---
---