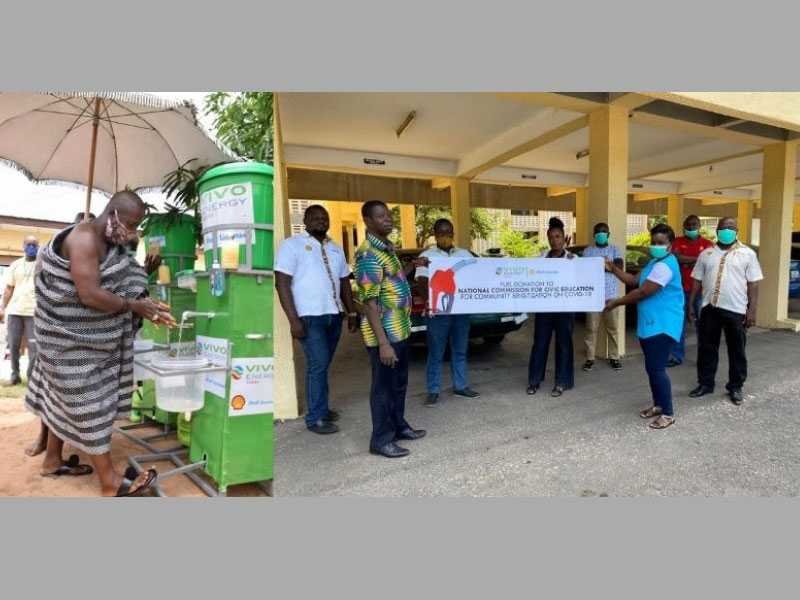 Vivo Energy Ghana, the Shell licensee, in partnership with its retailers have launched a novel sustainable initiative dubbed the retailer Sustainability Programme' to implement human-centred projects in communities with a focus on COVID-19 prevention.
The Retailer Sustainability Programme forms part of Vivo Energy Ghana's comprehensive programme on COVID-19 prevention being rolled-out to complement the government's efforts in combating the virus from Ghana and ensuring the decentralization of support to local communities.
A statement copied to the Ghana News Agency said, the Managing Director of Vivo Energy Ghana, Mr. Ben Hassan Ouattara, commenting on the programme said as a corporate organisation, they had followed the development of the pandemic in the country and the socio-economic impact of the life-threatening coronavirus on families, communities, businesses and the nation in general.
"It is for this reason that we partnered our Shell retailers to reach out to communities to help fight the virus. The programme has led to the implementation of several COVID-19 prevention initiatives in various regions across the country and I want to express my profound gratitude to our distinguished retailers for responding positively to our call", he said.
Interventions included: the donation of PPE such as gloves, nose masks, goggles, overall attires, hand washing facilities, hand sanitizers, detergents, thermometers and the construction of water tanks for underserved communities to encourage regular hand washing.
The Coordinator of the Northern Sector Shell retailers, Mr. Frederick Fredua Anto, expressed his appreciation to Vivo Energy Ghana for the partnership with its retailers to ensure that COVID-19 prevention interventions were not only centralised in the cities but trickled down to various communities in the regions.
"Beyond selling quality Shell fuels and lubricants, we have the nation and our customers at heart. We are in difficult times and as business partners it gives us a great sense of fulfilment to have been able to offer a helping hand to the government in the prevention of this life-threatening virus.
Since the outbreak of the coronavirus in Ghana, Vivo Energy Ghana has embarked on several projects on COVID-19 prevention, including the donation of PPE to the National COVID Case Management Team, funding of Shell trademarks used under license.
Accra Ghana e-learning application for students at home and donation of hand sanitizers and liquid soaps to some major bus terminals and retail stations for distribution to drivers and customers respectively. In line with the company's Health, Safety, Security and Environment(HSSE) intervention processes.
it has also equipped its Shell service stations with hand sanitizers and other cleaning solutions as a precautionary measure and introduced other electronic payment options like mobile money at some of its service stations to reduce the handling of cash.
---
---