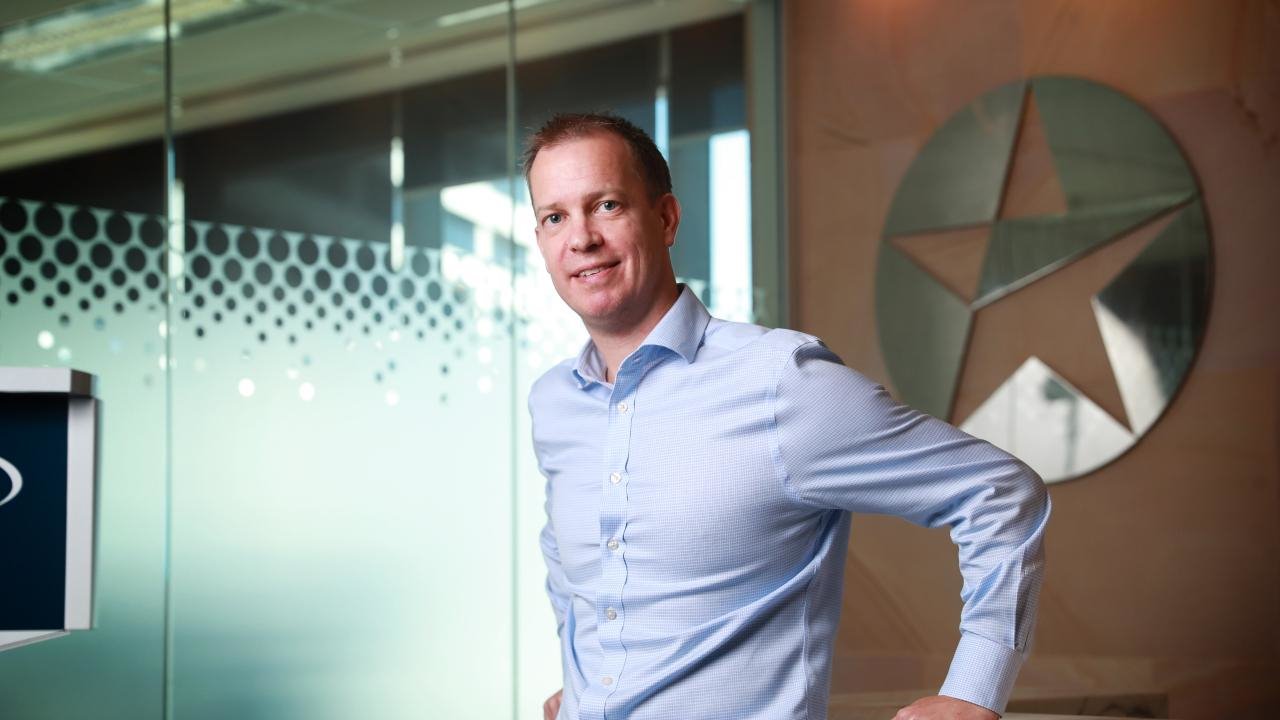 Caltex Australia interim chief executive Matt Halliday (pictured) expects the upswing of consumer support for all-Australian brands in the COVID-19 pandemic to stand the fuels supplier in good stead under its new name of Ampol even as it struggles with a slump in demand that has worsened this quarter.
Speaking after shareholders voted 99.8 per cent in favour of the name change, Mr Halliday said the "iconic and trusted" Ampol identity also fitted with the independent status of the company after its Canadian suitor Alimentation Couche-Tard last month walked away from its $8.8 billion takeover proposal,
"In a COVID-19 environment there's even more of of sentiment around supporting Australian companies, so I think as as the only major Australian fuel brand Ampol will be very strongly positioned," he said after the annual shareholder meeting. "We feel very confident that there is a lot of shareholder value we can unlock and create."
Mr Halliday confirmed that COVID-19 is driving a drop in jet fuel demand of as much as 90 per cent in Australia due to travel restrictions, while convenience retail fuel volumes were down 16 per cent in the year to April compared with the same period last year.
"Unfortunately, the demand and broader impacts of COVID-19 on our business have become more acute as we have pushed into the second quarter," he said, reiterating the update he gave at a business conference last week. Volume declines have been bigger for Gull in New Zealand and Seaoil in the Philippines, but the New Zealand market has improved over the past week as controls were eased.
While travel restrictions have also started to be relaxed in Australian states and territories it was too early to see any impact on demand, Mr Halliday said. In the meantime, Caltex has brought forward a temporary shutdown of its refinery to coincide with weak refining margins. The plant closed earlier this month and the date of its restart hinges on margins.
The re-brand, which was announced in December after Chevron ended a trademark licensing deal with Caltex Australia, comes amid uncertainty whether Couche-Tard will renew its approaches after dropping its proposed bid, which originated well before the COVID-19 pandemic.
Chairman Steven Gregg noted Couche-Tard had advised it could seek to re-engage once there is more clarity around the global economic outlook, while stressing there was no certainty it would do so. In the meantime, Caltex is proceeding with plans for an IPO or a trade sale of a 49 per cent stake in a portfolio of 250 service stations that it owns and runs.
While a trade sale is seen by the market as a more likely outcome, Mr Halliday said both options were very much on the table. "When you look at the attraction of this asset class in an environment where interest rates are very low, term deposit rates are very low, the yield that would be achieved on this kind of portfolio backed by very strong covenants I think it's a very attractive investment position under either pathway," he said.
The first Ampol sites, under a revamped logo, will appear in Sydney and Melbourne in the second half of this year, with the $165 million roll-out to be completed by the end of 2022. Caltex's ticker on the ASX will change to ALD once the name change formally goes through.
Caltex, like other refiners, is meanwhile eagerly waiting to hear from the federal government on moves to create a strategic petroleum reserve in Australia, which could potentially create a new revenue stream.
"As an Australian company with a very strong asset position and capability, right up to Ampol's trading and sourcing capacity we think we are well placed to play a role with the government if they are looking to increase fuel storage reserves domestically," Mr Halliday said.
---
---