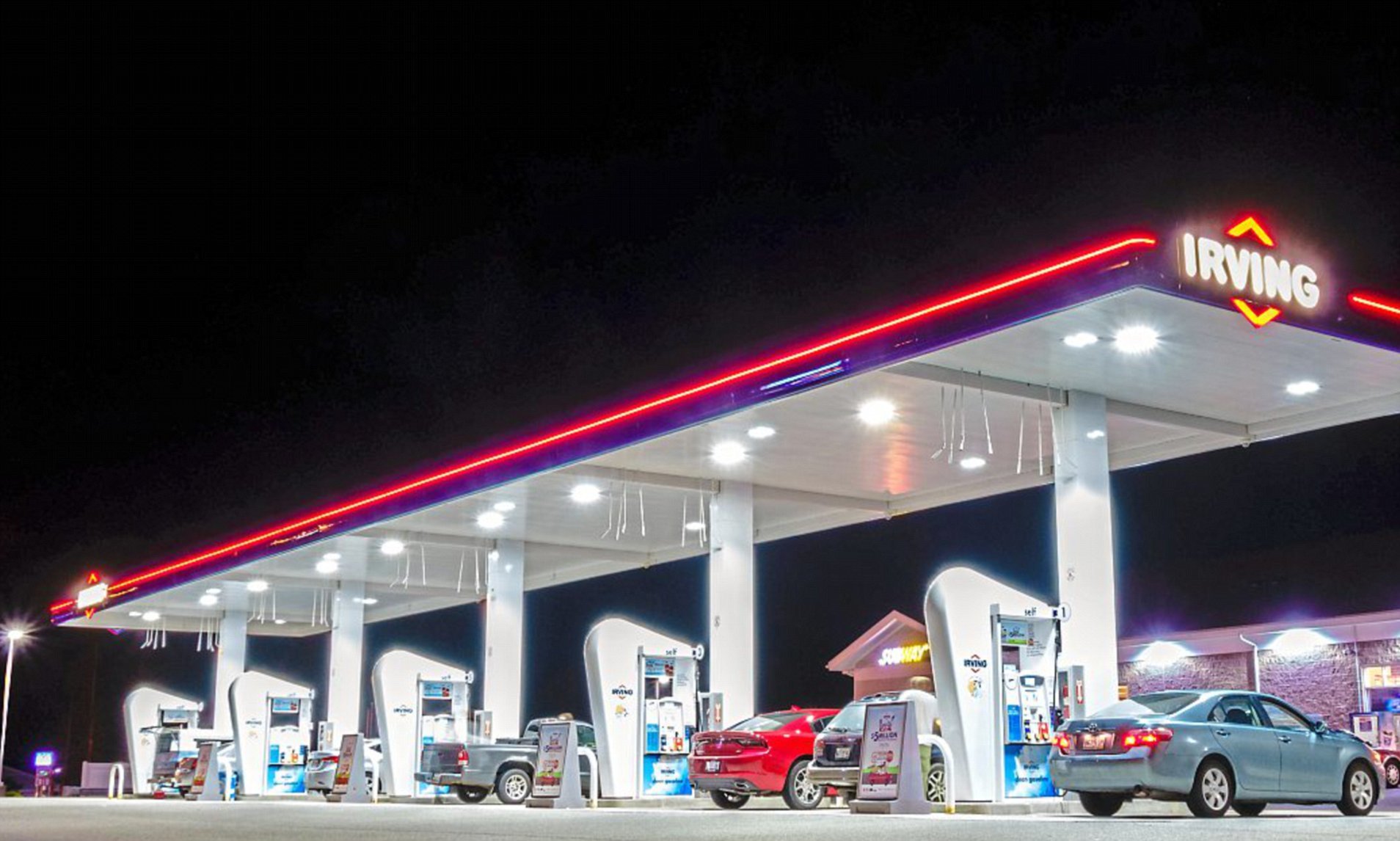 Irving Oil has signed an agreement to acquire North Atlantic Refining Corp. from U.S. investment firm Silverpeak. The agreement includes a 135,000-barrels-per-day refinery located in Come By Chance, Newfoundland and Labrador, as well as a network of retail sites and other marketing assets in the Canadian province.
The retail assets include nearly 100 company-owned and dealer sites and cardlocks, including the Orangestore chain of 24 convenience stores. The transaction is subject to regulatory review and the conditions of the sale. The companies did not disclose the terms of the deal.
Silverpeak bought North Atlantic Refining, based in St. John's, Newfoundland and Labrador, from Harvest Oil Operations Corp., Calgary, Alberta, in 2014, according to a report by The Globe and Mail. The Come By Chance refinery shut down in March because of falling oil prices related to the COVID-19 pandemic, the report said. Irving Oil plans to bring the refinery back up to full production, the report said.
The purchase is a "rational move by Irving" that will give the company more capacity and flexibility to extend its reach into the New England states, Michael Ervin, vice president of petroleum-industry consultancy The Kent Group Ltd., London, Ontario, told the newspaper.
The acquisition also builds on investments in the broader Atlantic basin in the northeastern United States and Ireland, an Irving Oil spokesperson told the paper. Irving Oil acquired Dublin-based Top Oil in late 2018.
New York-based Silverpeak is an alternative investment management firm with expertise in three target asset classes: real estate, energy and credit. Founded in 2010, it has acquired more than $19 billion in gross asset value across industries, sectors and locations, it said.
In the energy sector, the firm targets upstream exploration and production assets and nonstrategic and under performing downstream refining assets in need of strategic or operational improvements.
A family-owned refining and marketing company based in Saint John, New Brunswick, Irving Oil has more than 900 gas stations, convenience stores and travel plazas in eastern Canada and New England, including more than 335 in Maine, New Hampshire, Vermont, Massachusetts, Connecticut, Rhode Island and New York.
---
---