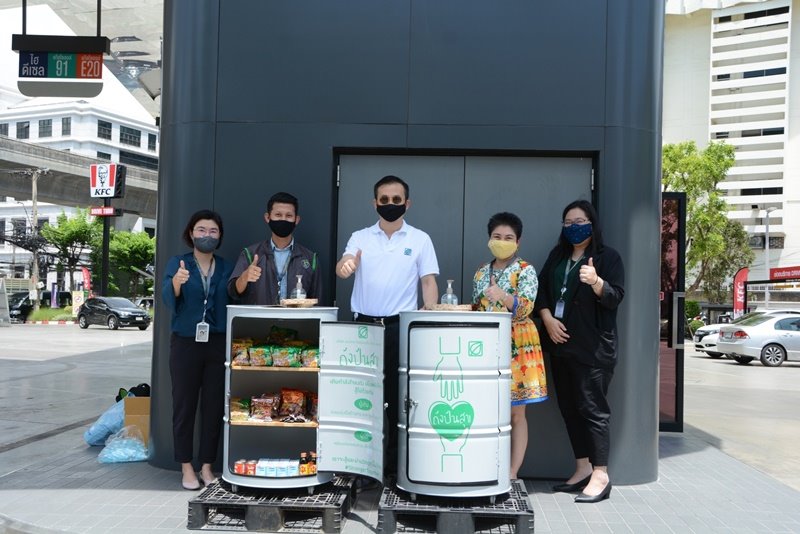 Mr. Chaiwat Kovavisarach, chief executive officer and president of Bangchak Corporation Public Company says his firm has recognised that it is important to take care of the society while conducting a business.
In its latest move, Bangchak has integrated "Pantry of Sharing" concept to its "Bangchak Group Joins Caring Efforts during COVID-19 Crisis" Project through the launch of "Tanks of Happiness". Under this initiative, 200-litres of oil tanks were cleaned, repainted, and changed into "Tanks of Happiness". They will go up at Bangchak service stations in Bangkok's Phra Khanong and Bang Na districts, its suburbs, and the compounds of Bangchak's allies.
Not just staff or customers of Bangchak but also interested people will find greater convenience in donating rice, food and other necessities to those in need. The move promotes kindness and mutual support that Thais have long been known for.
In these Tanks of Happiness, Bangchak has put in soft rice of a Chainat's indigenous variety. The rice comes from an agricultural cooperative that is a partner of Bangchak.
---
---