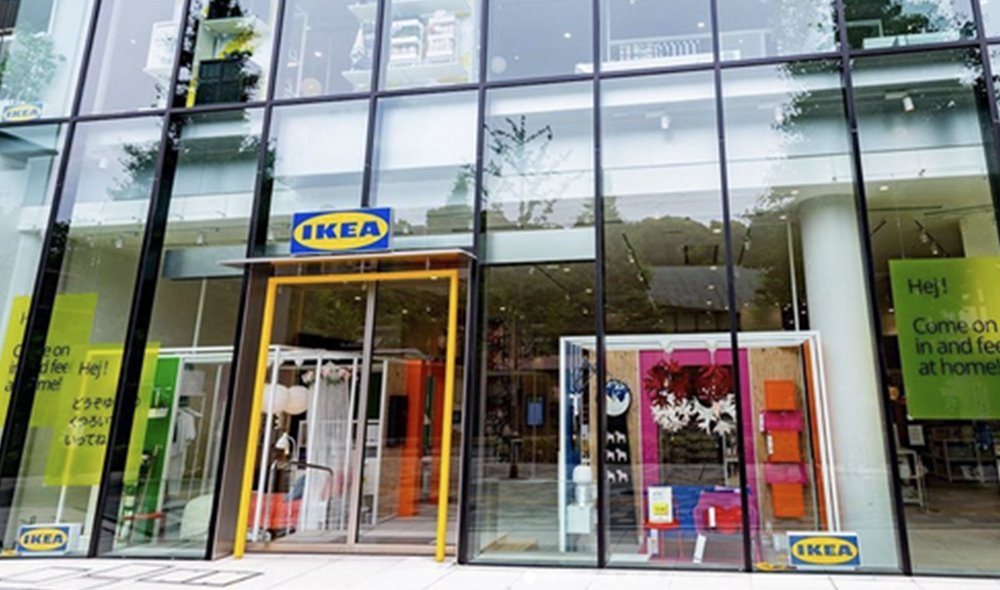 Soon, a trip to IKEA might not only mean taking home a new bookcase or a chair, but also a slushie. The Swedish retailer recently opened a two-story Tokyo location complete with its very own convenience store.
Unlike traditional IKEA stores, the new complex isn't massive, occupying only 2,500 square meters of space, and isn't located in the suburbs, but rather, is right in the heart of Harajuku. It follows the company's small-format concept stores in New York, London, and Paris.
So, what can you buy at an IKEA convenience store? Seeing this is Japan, where a "konbini," as it's called, offers anything and everything—from DVDS to bouquets to neckties—you can expect to find items like plant-based ramen and ice cream, coffee, cinnamon rolls, and even a wallet-sized version of the IKEA bag, among other things.
What you won't find, though, are IKEA's famous Swedish meatballs. However, the Sweden Café offers an exclusive TUNNBRÖD flatbread alternative, as well as low-alcohol craft beers, vegan oat milk, and a plant-based soft-serve topped with cereal and lingonberries.
As for the IKEA store itself, it reportedly has 9,500 items for sale, which fall under four categories: Sleep, Organize, Relax, and Cook & Eat. And similar to the NYC and Paris locations, the Harajuku store offers smaller, more space-efficient products adapted for urban dwellers.
Unsurprisingly, people flocked to the store's opening earlier this month, despite the pandemic. Some had to wait a long time just to get inside, with one person Tweeting, "I went to IKEA and it had a 3-hour waiting time…"
Even with the wait, IKEA konbini seems to be a success. Another customer said: "I went to Harajuku IKEA yesterday, and I loved it! First of all, everything was so cheap yet so cute. The food was so delicious and of course cheap too. It was so fun, I'll probably visit again this month."
---
---