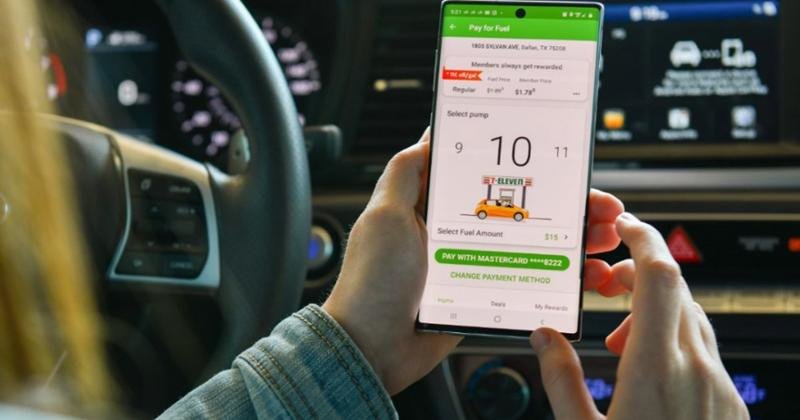 It's that time, folks. We are back in our cars, venturing out, and (unfortunately) embarking on those long commutes to work. To help you fuel your car with the most value, 7-Eleven, Inc. is now piloting Fuel Loyalty in participating 7-Eleven® stores in North and South Orlando Florida, North Texas and Woodbridge, Virginia.
The Fuel Loyalty program is designed to provide contactless payment options to reduce touch and drive instantaneous savings at the pump.
The internally developed technology allows customers to pay for fuel contact-free through the 7Rewards® loyalty program found in the 7-Eleven app by using mobile payment options or Siri shortcuts on their Apple iPhone. 7-Eleven is the first retailer to offer this convenient and frictionless Siri functionality which allows customers to use voice commands to pay for fuel.
"Okay, very cool 7-Eleven, but how do I save?" We're glad you asked! Customers who use the program will receive a discount of 11 cents per gallon on the first seven fill-ups* on all fuel grades; after which members will receive a 3-cent per gallon discount on all fuel grades**. The per-gallon discount will automatically show on the pump display.
"Adding fuel savings takes the 7Rewards loyalty program to the next level," said 7-Eleven Chief Digital Officer Tarang Sethia. "Fuel loyalty offers value with an elevated experience that allows customers to pump, pay and be on their way all without taking out their wallet! A contactless payment experience and fuel discounts… that's how we give customers power in the driver's seat."
---
---