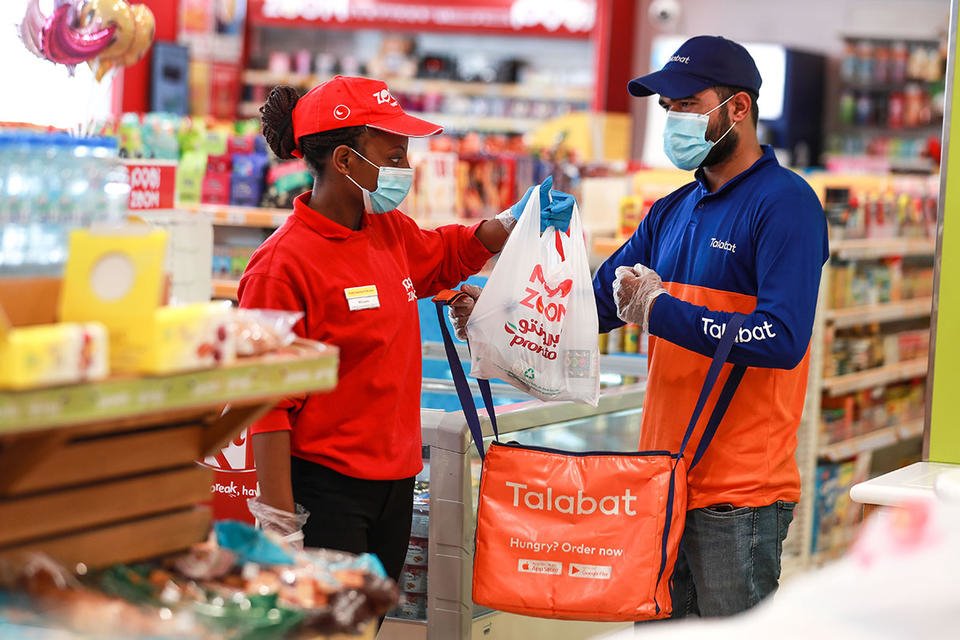 UAE-based Zoom convenience stores and home delivery platform Talabat to offer a home delivery service for its customers, the company has announced.
In a statement, Zoom said that the partnership follows a significant increase in demand for online and contactless shopping, particularly amid the safety concerns caused by the ongoing Covid-19 pandemic.
The contactless home delivery service is now rolled out at 26 locations, and will be soon extended to all 51 stand-alone Zoom outlets by the end of June. Additionally, 50 Zoom stores that are located at ENOC service stations will be added by the end of July, with plans to include the entire network by the end of August.
"With the rise of cashless transactions following the pandemic, we have been exploring innovative ways to offer the best customer service standards while ensuring the safety of our customers and employees," said Said Humaid Al Falasi, ENOC Group CEO.
"Introducing a home delivery service in partnership with Talabat offers ease and convenience for customers to order groceries and aligns with the country's broader vision to encourage cashless transactions as a safety measure in the fight against the Covid-19 pandemic," he added.
Among the items available at Zoom are bread, milk and fresh produce, which can be ordered via the Talabat app in 30 minutes.
---
---