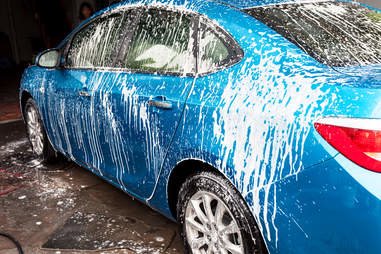 Clean Streak Ventures announces the acquisition of Top Dog Express Car Wash & Oil Change ("Top Dog"), a partnership with Clean Machine Car Wash ("Clean Machine") and the acquisition of three Blue Water Car Wash ("Blue Water") locations.
In November 2019, Clean Streak acquired Top Dog's three operating locations plus one additional site under development in the Orlando area. Top Dog's services include express and full-serve washes, detailing and quick lube. The company was founded by Chad Ibbotson, Doug Russel and their partners.
Chad Ibbotson said: "The Clean Streak and MKH Capital Partners teams were a pleasure to work with. We look forward to continue partnering with them on new locations and expanding the Top Dog brand together."
In January 2020, Clean Streak partnered with the Raskin family and purchased a majority stake in Clean Machine. The company currently operates three locations and has a new site under construction in the Naples / Fort Myers area.
Colin Raskin mentioned: "We are excited about our partnership with Clean Streak. We can leverage their team and resources to accelerate our growth and deliver our quality washes to more customers." In March 2019, Clean Streak acquired three Blue Water locations to complement its existing Orlando footprint. These locations will be converted to the Top Dog brand.
Earl May and Ken Tyrell, the former owners of the acquired locations, said: "The Clean Streak and MKH teams showed strong conviction in the car wash industry, honoring their commitment to close our deal despite the uncertainty of COVID. We are pleased to see our former Blue Water employees in good hands with Tom."
Tom Welter, CEO of Clean Streak, said: "The founders of Top Dog, Clean Machine and Blue Water created high-quality, customer-centric operations. We are eager to continue growing the Top Dog and Clean Machine brands throughout Orlando and Naples areas."
Clean Streak is actively seeking opportunities to expand its geographic footprint through national acquisitions or partnerships, and tuck-ins or new developments in its existing markets.
About Clean Streak Ventures
Clean Streak Ventures is a national car wash platform, which currently operates ten locations in Florida. The Company's main goal is to provide the best customer service experience and the industry's fastest, highest quality washes. Clean Streak prioritizes people, putting customers first and investing in its team members.
Clean Streak is actively pursuing acquisitions and partnerships to expand its geographic footprint. The Company's growth strategy is focused on acquiring regional market leaders and providing sellers with the option of realizing full liquidity or partnering with them and remaining actively involved in the business.
Headquartered in Orlando, Clean Streak Ventures is a portfolio company of MKH Capital Partners, a Miami-based private equity firm.
---
---