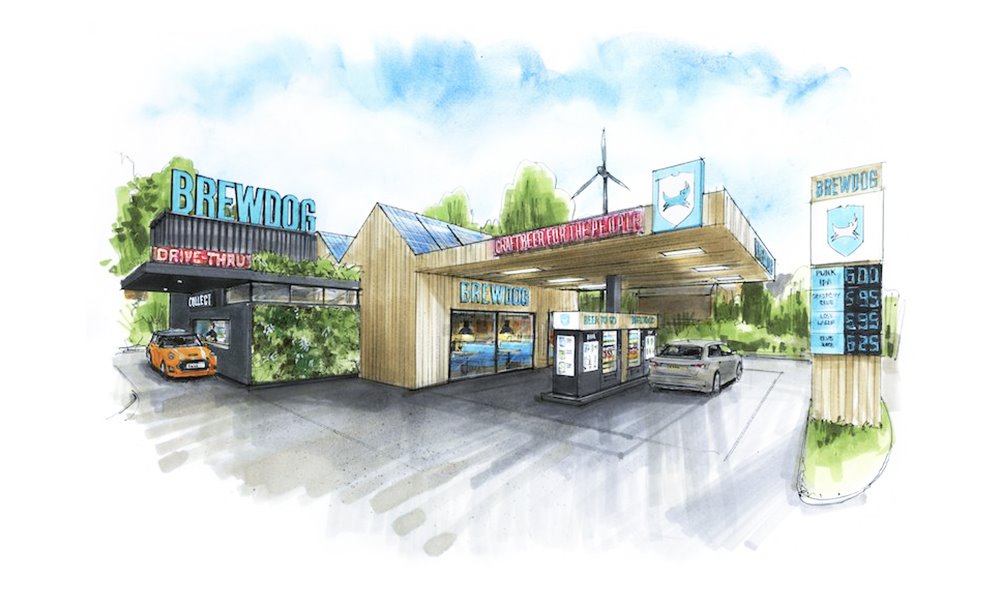 International brewery and pub chain BrewDog has revealed it will launch four drive-thru pubs worldwide, one as-yet unspecified location in the UK, one in Columbus, Ohio in the United States, another in Berlin in Germany, and a fourth in Brisbane, Australia.
The locations will be designed to look like petrol filling stations, and will allow customers to return reusable mini kegs and containers, and pick up new supplies of beer. The company made the announcement on Twitter calling it "part of their commitment to sustainability".
"They will be beer collection points, hubs for electric vehicle deliveries & hubs for closed loop, zero waste packaging such as growlers, mini-kegs & returnable bottles," the company continued, also using the hashtag "#BrewDogTomorrow".
During lockdown, BrewDog launched a "drive-thru" service which allowed customers to order beer from the company through its Hop Drop app, and collect it from a nearby BrewDog pub location without having to leave their car.
BrewDog is a multinational brewery and pub chain based in Ellon, Scotland which runs breweries and pubs across the UK, the United States, Australia and Germany.
---
---