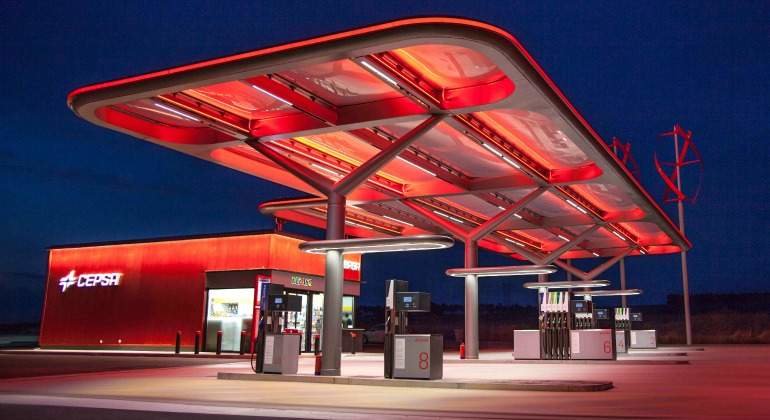 Cepsa has expanded its alliance with Glovo in Spain and has extended it to Portugal to provide its customers with the service of buying and delivering home products from the 'Depaso' stores at its service stations, as reported in a statement.
Specifically, through this agreement, both firms allow the delivery at any time of the day of basic food, hygiene or cleaning products, among others. In Portugal the available products reach 180 references, while in Spain they exceed 230.
In this way, the initial alliance, created in April during the state of alarm for coronavirus, and which already exceeds 70 Carrefour Express stores located at Cepsa service stations in Spain, is extended to reach 60 'Depaso stores '. The first 24 are spread across 13 cities such as Madrid, Barcelona, ​​Cádiz, Granada, Malaga, Seville, Guadalajara, Murcia, Pamplona, ​​Pontevedra, Salamanca, Santa Cruz de Tenerife and Las Palmas de Gran Canaria.
Likewise, both firms have extended their agreement to Portugal, where they are going to start purchasing and home delivery in major cities such as Lisbon, Porto, Coimbra and Faro. At the moment, their collaboration reaches five stores, but both companies hope to expand it to 14 before the end of the year.
The director of franchise and direct management of Cepsa service stations, Belén Mateo, has welcomed this agreement. "Our vocation of service invites us to look for new ways to get to get closer to our clients and constantly adapt to their needs. For this reason, we have reinforced this alliance with Glovo.
For his part, the CEO of Glovo at Iberia, Diego Nouet, has recognized that incorporating this "wide network" of service stations into his 'app' is a "big step" for the platform. "It allows us to expand the supermarket offer so that our users receive everything they need at home as soon as possible. In addition, the measures developed thanks to our technological platform constitute an important boost for both consumers and businesses, which can operate with the necessary security", he indicated.
Customers can find their nearest Cepsa service station with home delivery through the Glovo 'app', and on Cepsa's website. Currently, Cepsa has a network made up of around 1,800 service stations in Spain and Portugal, based on a model of customer orientation, innovation, added value, security and loyalty.
---
---