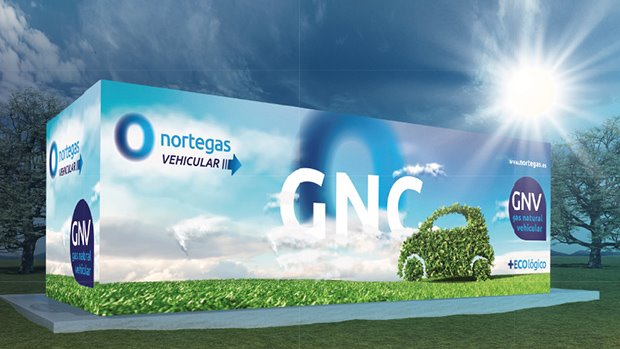 Repsol and Nortegas Green Energy Solutions have signed an agreement to promote the installation of a network of vehicular natural gas supply points in the oil company's service stations.
In this way, the oil company takes a step forward after years of alliance with Gas Natural in which the agreement did not materialize. Through this alliance, both companies agree to make available to the public a network of natural gas supply points, integrated into the Repsol Group service stations, primarily in the regions where Nortegas operates as a natural gas distributor, such as in the Basque Country, Cantabria and Asturias.
Nortegas was "very satisfied" with the agreement reached with Repsol, "a company with which we share our firm commitment to finding efficient and environmentally friendly energy solutions that are part of a sustainable energy mix." Indeed, "natural gas for vehicles is an ally in decarbonisation: it offers a clean and efficient alternative, economically and environmentally."
For its part, Repsol stressed that this agreement with Nortegas "helps us to continue positioning NGV as an alternative for mobility. Furthermore, Repsol reinforces its position as a multi-energy company, leader in mobility and with the aim of achieving zero emissions net in 2050, being the first company in its sector to adopt this ambitious goal.
Nortegas is also working on the development and implementation of several projects for the production of biomethane, a gas obtained from the treatment (upgrading) of biogas generated in landfills or wastewater treatment plants that may also be offered to society in gas format.
---
---