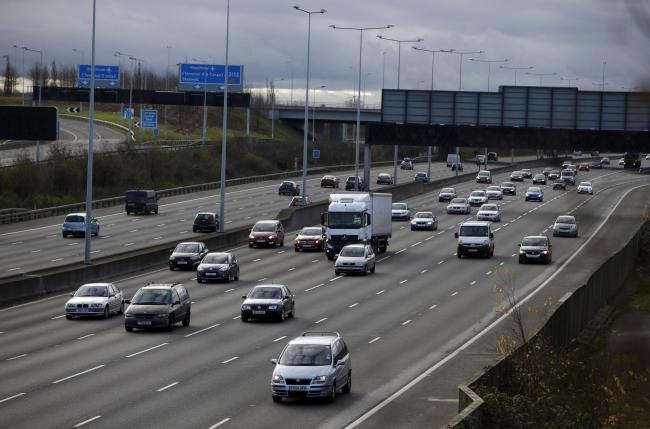 PETROL and diesel car bans set to come into force in 2035 could be a near impossible target for many, according to the British Vehicle Rental and Leasing association (BVRLA).
Petrol and diesel ban being introduced on a single day would be a mistake, with campaigners calling for a moving target and a slow transition. They have called for the government to phase out traditional vehicles rather than dump models all in one go.
They warn transitioning to zero emission vehicles is a "high undertaking" and says consideration must be given to ensure vehicle and infrastructure targets are met. The BVRLA says the government should only end new hybrid car sales if battery electric models can meet the requirements of the sector.
This includes supply demands, affordability for road users and infrastructure needed to fully transition to electric vehicles Gerry Keaney, Chief Executive of the BVRLA said: "The net-zero transition is a huge undertaking and [the] Government must give specific consideration to the demand measures that will drive uptake.
"The supply measures that will ensure sufficient vehicles are available and the infrastructure measures that will meet different fleet operating requirements." New research from the BVRLA shows the Government will need to invest £100billion between now and 2050 to meet their phase out targets for the new car market.
Mr Keaney warned that "zero emission vehicle mandates" were not the answer to the issue before calling on closer alignment with European markets. He added the government needed to show "ambition" to provide the response needed to facilitate the steps. He said: "The Government is about to set road users some very ambitious and expensive targets for de-carbonising their fleets.
"BVRLA members are up for the challenge, but [the] Government needs to show similar ambition and investment in providing a supportive policy environment and an effective tax and incentive regime."
"Zero emission vehicle mandates are not the answer. We need to align our electric vehicle strategy with our closest markets in the EU, where grants and incentives have proved much more successful."
The proposed petrol and diesel car ban was supposed to come into effect from 2040 but experts revealed this could be too little too late. The Science and Technology Committee recommended the ban on the sale of new polluting vehicles should be fast-tracked in a bid to meet zero carbon targets.
Neighbouring countries will also impose similar laws with restrictions in Norway coming into effect from 2025. The Netherlands, Ireland and Denmark all have a 2030 car ban target in a bid to reduce emissions across the nation.
The RAC confirms road users will still be able to buy second hand petrol and diesel cars after 2035 and suggested there could be a sales boom before the ban is introduced. The AA have confirmed the ban would be challenging for the market but is an ambition which would be widely supported by road users.
But they confirmed existing infrastructure would need to be dramatically improved to cope with an increase in electric vehicles. They revealed charging networks would be "key" alongside extra charging points across local regions.
Head of roasts policy, Jack Cousens said: "An accessible and easy to use charging network will be key, not just for car drivers but for van drivers who are also impacted by the ban. "A series of rapid charging points in local roads will be needed to keep the country moving."
---
---