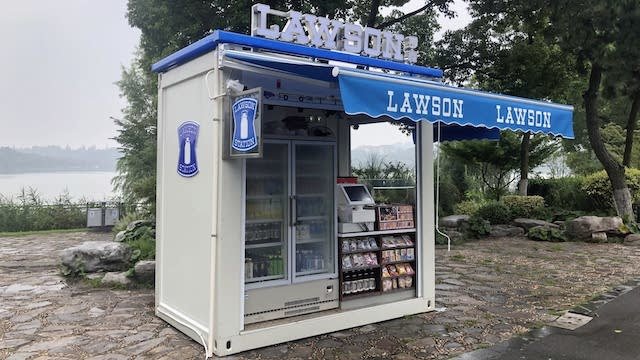 The brand will launch the service in August, with the first outlet opening in Nanjing.
Using the prefab structures will reduce construction costs by 40 per cent and allow for a flexible growth, the company says. Around 10 stores are expected to be operational by the end of the year.
There are two varieties of Lawson's prefab buildings, which were created in partnership with Panasonic. The stores have heat insulation to cut power costs, and can be relocated to other areas if a location closes.
The larger store layout is a little smaller than a regular 80sq m minimart, while the smaller is a kiosk suitable for transit stations. The stores may prove a viable counter to the rise of online shopping during the coronavirus era, owing to their ability to open in small areas that enjoy considerable foot traffic.
---
---