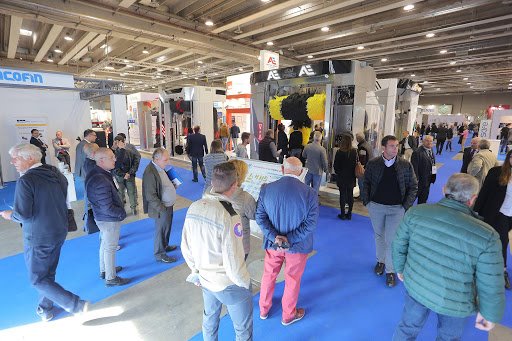 The dates for Italy's leading trade fair for the retail fueling sector, have this week been re-confirmed as 21-23 October 2020, with a strong emphasis being placed on the domestic importance of this show. This is the first exhibition organized in the Verona Exhibition Centre in the wake of the lock down period imposed for Covid-19.
The organisers are confident in the procedures which will be implemented during the show, to protect companies and operators and say that a great many booths have already been sold. Veronafiere's Sales Director, Flavio Innocenzi comments. "Naturally, our top priority is to ensure maximum safeguards for exhibiting companies and operators. We have consequently updated and tightened the already strict prevention procedures applied inside the exhibition centre."
Entrances, show halls and external areas in the exhibition centre have been redesigned in the light of the new safebusiness protocol, agreed and validated by institutions, health authorities and Aefi, the Italian Trade Fair Association.
Veronafiere has made investments to create access gates with thermo-scanners and differential entry and exit routes. All facilities are now sanitized with ozone and conditioning systems are also now subject to additional checks and sanitizing.
An agreement has also been activated with a local health care organization to ensure that a specialist medical centre is always available on site.
In addition, given the numerous workshops scheduled during Oil&nonOil, the capacity of conference rooms has been reduced by 60% to uphold social distancing.
---
---