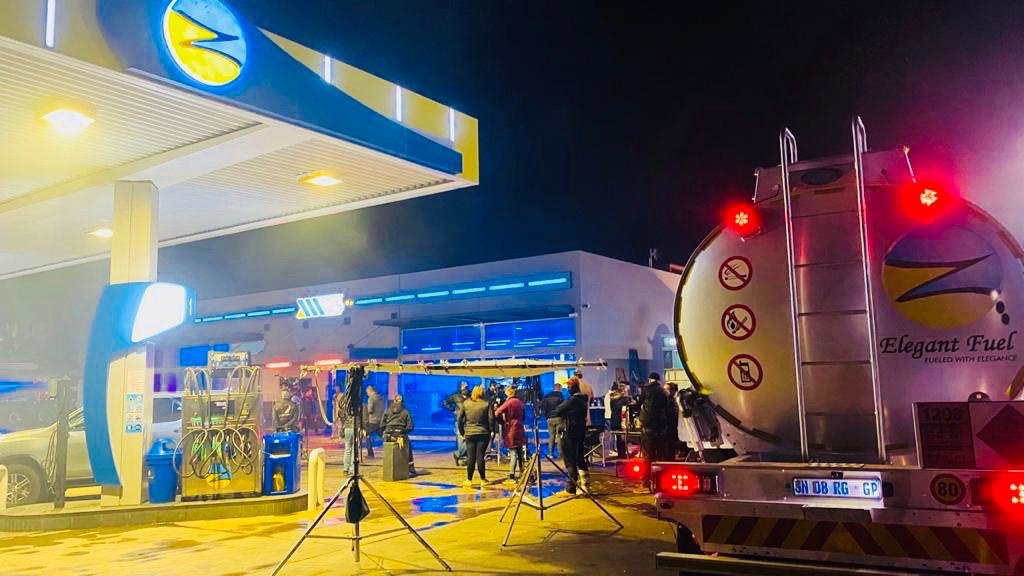 The Elegant Fuel Group has announced the launch of its new TVC, titled 'Fuel Joy'. The group says that its TVC is inspired by the joyfulness of South Africans.
"We're united by a sense of humour, zest for life and energy," says the group. "It's what makes us who we are, and what we are. And we're a nation that loves to dance. Elegant Fuel loves this about doing business in South Africa. The company calls it 'fuel joy'."
"The filling station forecourt is the ultimate expression of our democracy," says Elegant Fuel director Ryno Strydom. "We're all the same when it comes to lining up to fill up with petrol."
"Elegant Fuel celebrates the people who make the business what it is — people who stop at an Elegant station to fill up their tanks, the forecourt attendants who serve them, the people who invest in the business and the people who run it," adds Strydom.
According to the group, Elegant has challenged individuals to watch the ad and "to be alive, to be South African and to enjoy the warmth and friendliness of our fellow citizens".
"Ours is a people business before it's anything else," says Strydom. "Our brief to our agencies was to celebrate South Africans and to show that Elegant Fuel champions the nation."
"We want people to know that we are an energised and energetic business that's on their side and that's proud and delighted to serve this nation of optimistic, laughing, 'hou-die-blink-kant-bo' people," Strydom says.
"Our engagement with our market looks beyond additives and octane levels to the people who are the very life and soul of our business. In fact, current employees were cast as themselves alongside actors and models in the new ad," Strydom adds.
"Elegant is deeply and profoundly proud of its South African roots. We are fully independent and not affiliated to any multinational energy corporation. Our success is down to investment in this country and its people, and down to the tangible and sincere friendships we have with customers, suppliers, investors and staff," adds Strydom.
"We're a challenger brand and we carefully guard our relationships and invest in building partnerships and friendships. These are the very octane of our business and of our success," Strydom says. Elegant Fuel says that it pauses for between 18 and 24 months before investing in a fresh TVC. This newest one comes after a hiatus of nearly two years.
But according to the group, the TVCs are a critical part of the Elegant Fuel expansion strategy; the number of forecourts it opens in the TVC hiatus period typically doubles the total number of Elegant Fuel filling stations.
"As much as the TVCs are a celebration of the spirit of the nation and as much as they are a collective exercise in upbeat, feel-good energy, they are also a critical tool in the Elegant sales kit," says Strydom.
"This ad is a sales proposition first and we went into it knowing that audience engagement was absolutely critical. The fact that the ad hits both the sales and engagement nails firmly on the head is not only great for Elegant Fuel, but it's also great for motorists and for entrepreneurs who are considering investing in an Elegant forecourt," adds Strydom.
Elegant Fuel is a South African 25% black women-owned company and is a level 1 B-BBEE contributor.
---
---