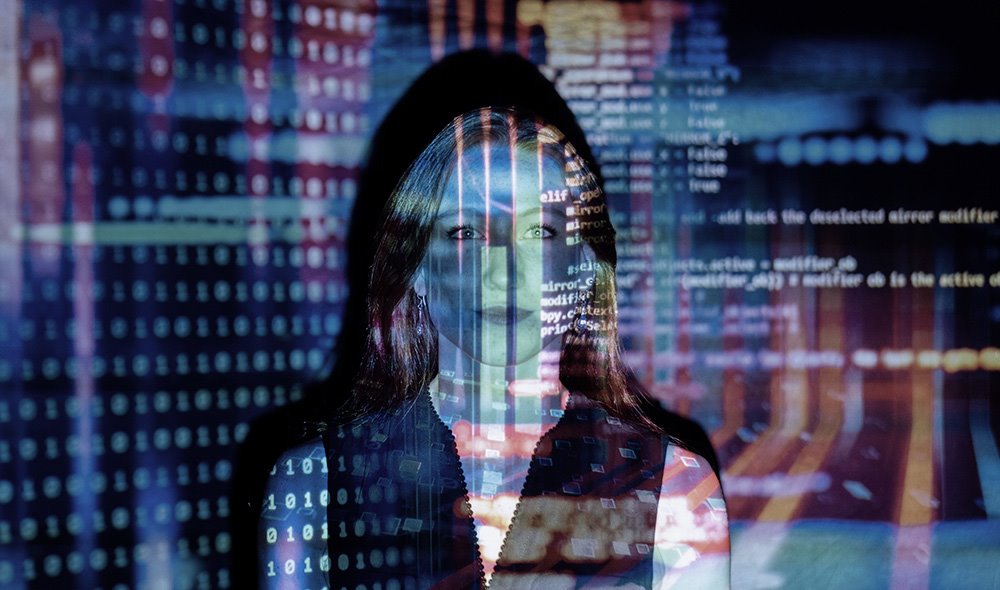 NACS and Conexxus are leading the private sector in shaping digital identity and verification process flows to minimize friction and data risk.
Today, there is a paradox on how our personal identities are used digitally. Consumers may feel as if they have lost control over how much of their data is being used and may suspect their identification is not secure.
They may even want to stop being tracked digitally. On the other hand, they also believe that the internet should know them better, and wonder why they need to continue to verify their identity over and over again.
"Everything you do is proving who you are throughout the entire day and that comes with a lot of friction," said Gray Taylor, executive director, Conexxus, during his session, "Digital Identity and Age Verification and the Future of Retail" during last week's virtual 2020 Conexxus Annual Education and Strategy Conference.
The three-day event wrapped up August 13 with a candid Q&A between Taylor and Kevin Smartt, CEO of Austin, Texas-based Kwik Chek. "How can we remove that friction yet also up the ante as far as providing protection against personally identifiable information, as well as prove who we are in an easier way?" asked Taylor.
According to Taylor, most states and the federal government are in the process of adopting digital replacements of the paper-based documents they issue. These replacements will create short-term confusion with those who use these documents to verify qualities of the presenter.
For example, Louisiana rolled out digital driver's licenses in the state but failed to consider how anyone outside of Louisiana state police could authenticate the license. State residents were bringing their mobile driver's licenses to Louisiana retailers to purchase an age-restricted item and were rejected by the retailer because there was no way for them to know if the ID was real.
Taylor says that what NACS and Conexxus have created are single-use, identity "tokens" that the consumer can dole out as needed. "What we're talking about here is returning data security back to the consumer, who then instead of having a wallet full of paper, can have a digital wallet that's full of tokens that they can pass out," he said.
Taylor says that static, paper-based identifications, such as a driver's license number or social security number, need to become single-use "tokens" that can be conferred and used by the individual and can be used on a mobile device and/or an online wallet. He also says the token content should match the intent.
"A driver's license gives tons of information on an identity, but very little of it is germane to buying that six-pack of beer," he said. Taylor showed an interactive example of how the tokens can be used in real-time via a "NACS wallet." The NACS Wallet houses many different tokens of identity, and Taylor used the tokens to verify his identity on the U.S.
Customs and Immigration website, as well as the WeCard website in order to get coupons for an age-verification product. "This is a trend that is going to be happening over the next 10 years, and our industry is the first in the private sector to support this," said Taylor.
But why are they doing this? Gray says that age-restriction is an important issue in the convenience industry, as it sells 31% of all tobacco products in the U.S., and in 2019, 51% of all sales inside the convenience store involved some sort of age-restricted product.
"C-stores rely heavily on age-restricted products to drive trips and market basket," said Taylor. However, the product landscape is becoming increasingly complicated, he said, with retail capabilities that are uneven and are marred by potential human error.
"We must move our industry to a universal, nationwide, bullet-proof system," he said. "NACS is uniquely positioned to drive forward a solution most beneficial for our members."
The NACS age-verification program began in November 2019, and the basic tenants of the program include a frictionless experience that operates within the reality of retail operations; reliable; easily integrates with common retailer technology; consistent; easy to use; maintains privacy; minimal downtime; and the program must stay ahead of emerging digital identity standards and technology.
The NACS age-verification program will roll out in a phased approach over the next six months, with a full release slated for 2021.
---
---