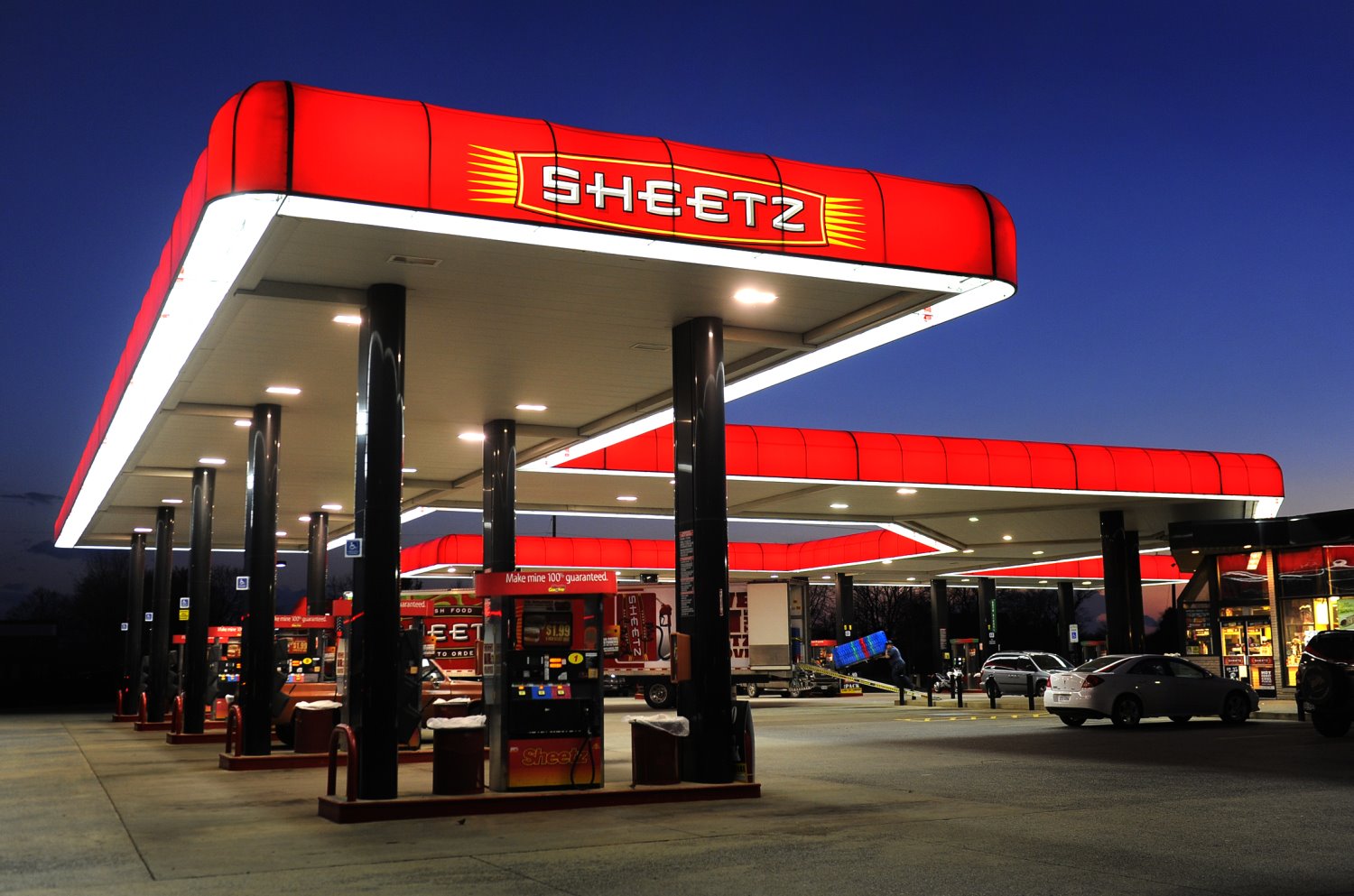 Ameex Technologies released the results of its 2020 study measuring convenience store retailers' online presence. In its 2019 study, Speedway LLC ranked No. 1 due to its website performance, site traffic, and social media engagement. This year, there are three retailers that stand out:
Sheetz Inc.: The Altoona, Pa.-based chain improved its ranking from No. 2 to No. 1 this year based on its strong Twitter following, website engagement, and a fast-loading website.
Kwik Trip Inc.: Based in La Crosse, Wis., the retailer moved up to No. 2 with a website that loads quickly on both desktop and mobile devices; and engagement scores for Facebook, Twitter and Instagram that are stronger than competitors by a wide margin.
7-Eleven Inc.: The Irving, Texas-based convenience giant moved up four places to No. 3 based on strong SEO (search engine optimization) scores, web traffic, and number of followers on Facebook and Instagram.
While the average visitor spent more time on the 7-Eleven website vs. competitors, they were held back by noticeably slow load times. While most c-store websites load quickly on desktop/laptop devices, pages generally load slower on mobile devices. Retailers need to be aware that slow "Page Speed" scores can lower their SEO rankings, according to Ameex Technologies.
Ankeny, Iowa-based Casey's General Stores Inc. stands out with the highest number of monthly visitors, despite slow load times. Speedway shows the lowest bounce rate, which measures the percentage of visitors who navigate away from a site after viewing only one page.
Circle K shows the highest bounce rate with 77 percent of visitors viewing only a single page and then leaving. Sheetz achieves strong scores for both average time on site and pageviews per visit — good signs of user engagement.
SEO and mobile app ratings (from users) are new to this year's analysis, but both play a critical role in online engagement. iPhone (iOS) apps score slightly higher than Android apps, with eight out of 10 scoring 4.6 stars or better. Cumberland Farms earned the highest user rating for its iOS app and tied for the highest-rated Android app. RaceTrac Petroleum receives below-average user reviews for both its iOS and Android apps. Wawa's Android app and Circle K's iOS app also score below average.
In regard to SEO metrics, 7-Eleven scores well due mostly to its size. While 7-Eleven achieves the top Domain Authority Score — a metric used for measuring a domain or webpage's overall quality and SEO performance across multiple metrics — other sites were not dramatically lower.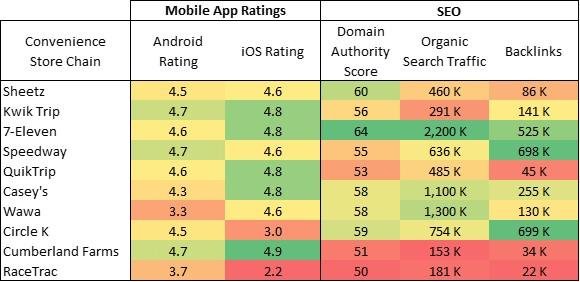 Organic search traffic, however, shows far more variance, with retailers like 7-Eleven, Wawa and Casey's standing out. Backlinks are a major factor in search engine ranking; in the convenience channel, Circle K, Speedway and 7-Eleven receive the most backlinks.
---
---