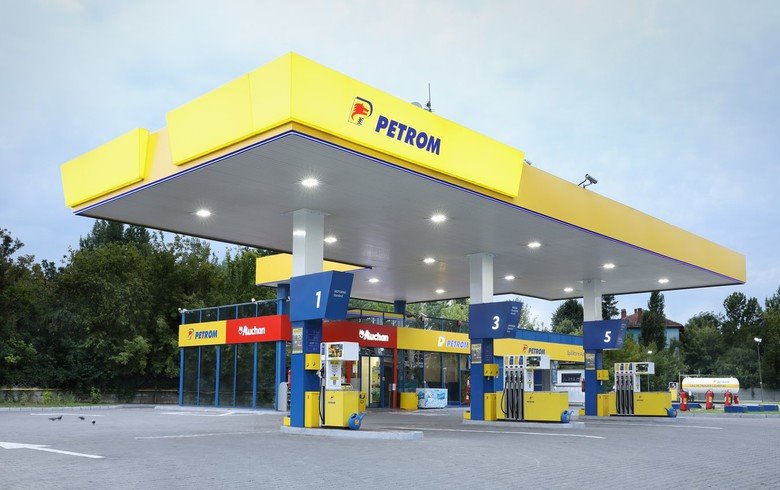 Romania's top oil and gas group, OMV Petrom, said that it has signed an agreement with Auchan Retail Romania for the opening of over 400 MyAuchan proximity stores at the group's filling stations over the next five years.
Petrom's filling stations will enter a far-reaching modernization process which will include, besides the setting up of MyAuchan stores, the replacement of brand identity elements, as well as works in the outdoor area of the pumps and related services, OMV Petrom said in a press release.
In addition, there will be five pilot filling stations where fast lanes will be set up, with pumps that allow direct payment by card or mobile phone. "Extending the partnership with Auchan Retail Romania to the entire Petrom filling stations network is an important step, but also a milestone in our strategy to improve our customers' experience," OMV Petrom executive board member responsible for Downstream Oil, Radu Caprau, said.
The partnership between Petrom and Auchan Retail Romania was initiated in 2017, with a pilot phase which included opening MyAuchan convenience stores at 15 Petrom filling stations in urban and rural areas. In February 2019, OMV Petrom and Auchan Retail Romania signed a memorandum of understanding in order to analyze the extension of the collaboration into a long-term partnership. The memorandum was approved by Romania's anti-trust body in July last year.
Auchan is present in Romania since 2005 and operates 33 hypermarkets, 5 supermarkets and 26 proximity stores, employing over 10,000 people.
---
---