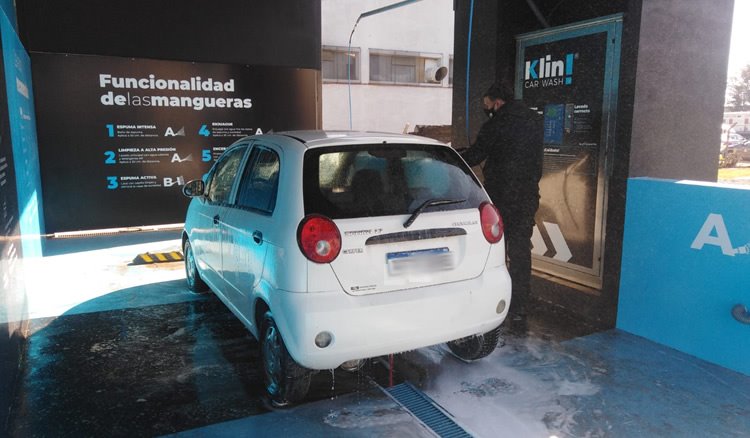 Identified by its traditional colour palette of black and light blue, the self-service car wash was inaugurated under the self-service system of the ANCAP station, in front of the Carrasco International Airport, one of the two stations operated by DUCSA in the capital.
Present in Uruguay, Paraguay, Chile and Brazil, the KLIN self-service car washes operate in twelve points in Argentina, including the two DUCSA service stations.
Camilo Cuba, CEO of KLIN Car Wash, confirmed that the goal is to reach the number of forty car washes in Uruguay with the main characteristic of the KLIN laundries being the gradual migration towards digital payment to replace tokens.
"In addition to the vehicle washing machines, we have the roller system, token dog washing machines and complete truck washing systems under the same system," Mr. Cuba told Surtidores.
One of the characteristics of its equipment, said Mr. Cuba, is that it has the ability "to monitor its operation and / or digital payments, through the Internet."
Although Cuba assigned the Service Stations the first place in terms of points of sale for the laundries, it revealed to Suppliers that soon they will be inaugurating the KLIN systems in other points such as Shopping Centers or large-scale parking lots (Hypermarkets).
"Another advantage that we offer to our customers is the Vending Machine with Car Care products for the beautification of vehicles, interior cleaning, perfumers, polishes, silicone glass cleaner, etc. that can be purchased in the boxes of our laundries "he said.
Cuba said that a promotion through ANCAP PUNTOS will be put into effect shortly, but he declined to give further explanation to the extent of the loyalty system.
---
---