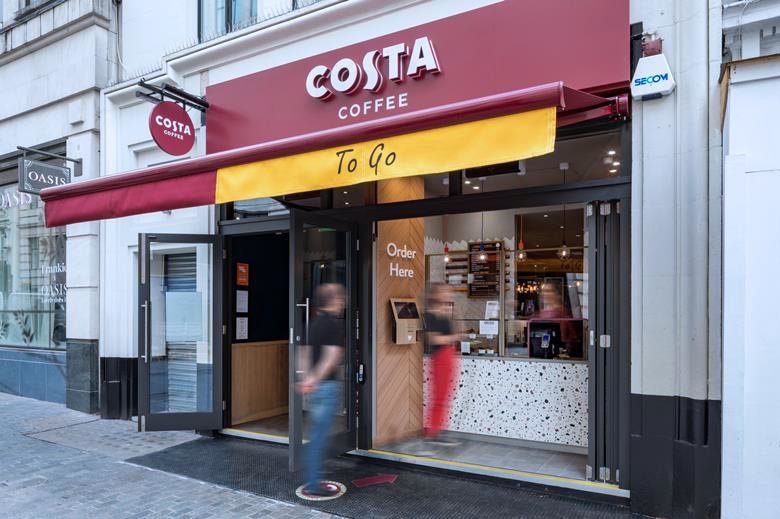 Costa Coffee is trialling a new format with a street-facing service counter in central London, aimed at customers who remain concerned about going into stores.
The Argyll Street branch in Oxford Circus also features an outdoor ordering screen. Customers on the go can collect pre-ordered drinks by using the Costa Coffee Club app, while the store has been equipped to support a delivery service via Uber Eats.
Costa said the inside space had been designed to maximise personal space for those looking to sit in. "It was the perfect location to trial a new store design as we continue to explore a post Covid-19 space," said Costa global retail director Connie Emerson.
"Our customers have shared that they're looking for safe and comfortable space to relax and enjoy a bit of 'normal'.
But for those that are not quite ready to sit inside, an all-new solution has been designed so they can still get their favourite handcrafted Costa Coffee without entering the store. It's really about offering our customers different choices of experience."
---
---