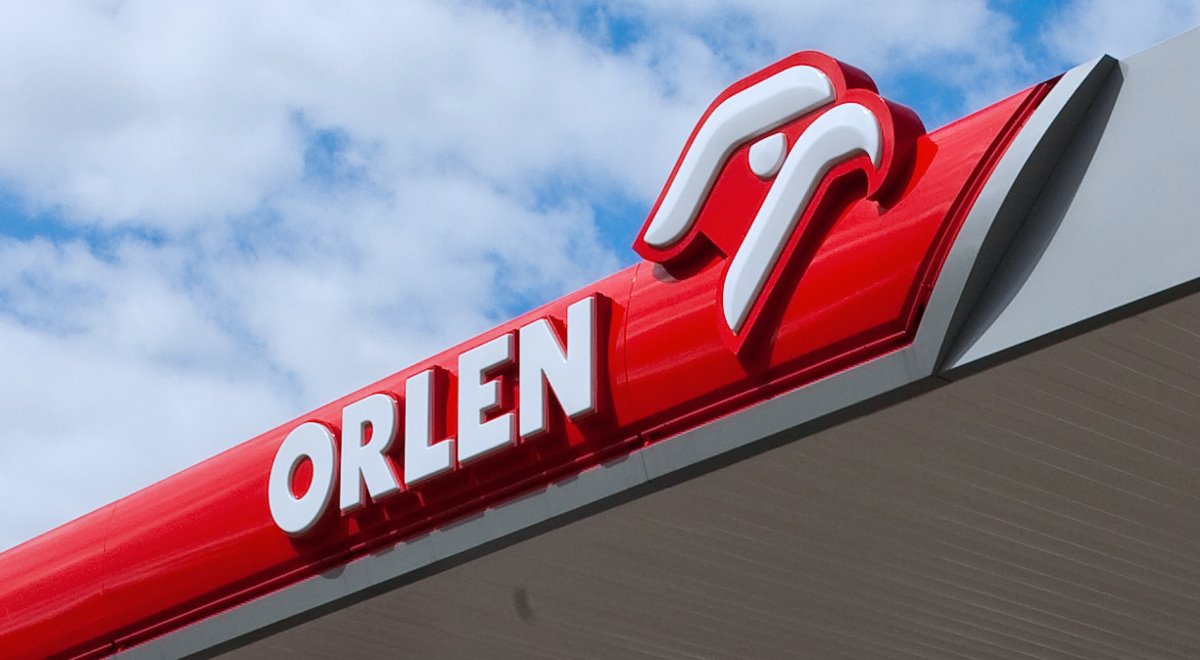 The takeover by PKN Orlen, an oil refiner and retailer, of fellow Polish energy giant PGNiG is not merely the merger of two of Poland's largest companies, it is a strategic move that the country's government hopes will put PKN Orlen in the "premier league" of European energy firms.
The deal – first announced in July and which still needs the approval of the European Commission before it can go ahead – is the latest of several acquisitions by PKN Orlen, following on from its takeover of Gdańsk-based Grupa Lotos and the utility Energa.
The idea of creating a Polish energy giant is not new: a PKN Orlen – PGNiG merger has been discussed with various degrees of seriousness for many years, dating back to before Poland joined the European Union in 2004. Only now has haste been introduced to proceedings, however.
When announcing the deal in July, PKN Orlen's CEO Daniel Obajtek said that the company intends to move as quickly as possible to conclude it, perhaps in as little as 18 months.
Aside from turning PKN Orlen into an even bigger company, the merger is in line with the Polish energy objectives, according to Maciej Jakubik of Central Europe Energy Partners (CEEP), an organisation that represents the interests of energy and energy-intensive companies from Central Europe.
Poland has long been keen to end its reliance on Russian gas, and Warsaw has repeatedly claimed that it will not buy any gas from Russia after 2022, when its current contract with Gazprom, known as the Yamal Agreement, ends. Instead, the country plans to get its gas from Norway and in the form of liquefied natural gas (LNG) shipped by sea from the United States.
"This merger will not change Polish policy as the two companies share the same goal," Mr Jakubik tells Emerging Europe. The Baltic Pipe is another important component of the current Polish energy sector strategy, a component that PKN Orlen and PGNiG will no doubt benefit from once merged.
This pipeline, expected to be completed later this year, will carry natural gas from the Norwegian section of the North Sea through Denmark to Poland. "PGNiG's gas import portfolio will be based on Norwegian gas delivered through the Baltic Pipe, LNG from different directions and – maybe – Russian gas if there is a will to import it after 2022," says Wojciech Jakóbik, editor-in-chief of BiznesAlert.pl
Most importantly perhaps, the merger could have a positive effect on the adoption of green energy in Poland. In May, Wojciech Dabrowski, the CEO of Polska Grupa Energetyczna (PGE) — the country's top energy producer — said the much talked about "Polish coal exit" is not feasible by 2030.
While Poland has taken some steps towards limiting its use of coal, it still relies on coal for more than 70 per cent of its energy needs and is the only EU country to not abide by the bloc's 2050 deadline to eliminate greenhouse gas emissions entirely.
PKN Orlen's Mr Obajtek has stated previously that the company doesn't plan to participate in the restructuring of the country's ailing coal sector but did express hope that the merger could help his company invest in low or zero-emission energy sources.
"Bigger companies have more possibilities to carry out bigger and capital-intensive projects such as building offshore wind farms or big gas-fired power plants. In this context, it will help to change Polish energy mix towards low carbon," says Mr Jakubik.
Mr Jakóbik agrees that PKN Orlen and PGNiG's merger has a role to play in Poland's energy transformation. "A new entity will be able to gather more significant funds for offshore, photovoltaics and low emission investment. Merged, PKN Orlen-Lotos-Energa-PGNiG, will be a new, 'green' company," he explains.
"Coal assets will be moved off the market into a new state agency serving energy security goals and will not impede the market competitiveness of Polish energy sector in the meantime."
At the same time, energy sector analysts expect the market in emerging Europe to become more integrated and more competitive. With plans such as the Baltic Pipe and Bulgaria's Balkan Gas Hub, energy companies in the region will face both challenges and opportunities.
"We should remember that gas markets in CEE are growing and will encourage new companies interested in becoming active in this region," Mr Jakubik says. And PKN Orlen is likely to keep expanding, perhaps even to neighbouring markets.
"Orlen will become the biggest energy company in the region and thus will have the possibility for further expansion. We can expect some acquisitions in neighbouring markets, probably in the downstream sector," Mr Jakubik explains.
Whatever happens after the merger, it's clear that the energy sector in CEE is changing, as countries like Poland try to end reliance on Russian gas, and Bulgaria attempts to become a key hub for energy transport.
Meanwhile, the EU has set ambitious energy transformation goals that are supposed to see the region become carbon neutral by 2050. It remains to be seen how big players like PKN Orlen will navigate these new market conditions. Poland's government – which holds the largest share in both PKN Orlen and PGNiG, is hoping that bigger means better
---
---