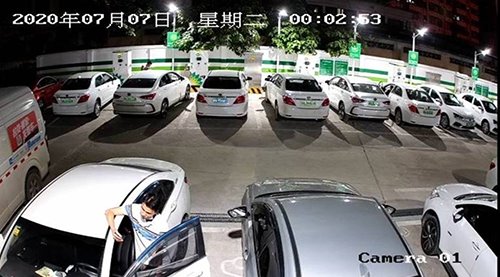 This article was published on LinkedIn by Bernard Looney, CEO, bp
This is our Zengcheng retail site. It's a small station in southern China. If you look at the clock in the picture, this shot was taken just after midnight. In a company of almost 19,000 retail sites, I can see why you'd ask why this one caught my eye.
What surprised me was that every electric vehicle charger is in use. Every single one. This isn't rush hour or the start of a big holiday. This is a Tuesday night!
And it isn't just China. I read in the FT recently that electric cars sales in the UK doubled year-on-year in August - even in the midst of the uncertainty associated with the pandemic.
We are confident this is where mobility is heading and we believe we can help. In fact, when we drew up our new strategy, we made electrification, including EV charging facilities, a central part. The need for fast, convenient and reliable infrastructure will be key.
Last week I talked to the Uber CEO Dara Khosrowshahi and we agreed on a new partnership in London to make it easier – and more affordable – for their partner-drivers to charge EVs. Like us, Uber is going after a big target of their own – to become a net zero emissions mobility platform by 2040.
As we adapt to become a more customer-centric company, it's important we increasingly give people what they need, and where they need it.
So we're targeting more than 70,000 EV charging points by the end of the decade – up from 7,500 today. Setting up in places like the UK with bp Chargemaster, where we have the country's largest EV charging network. In Germany through our Aral brand, where we're rolling out nationwide after a successful pilot. And in China partnering with Didi – who total 10 billion rides per year. That number still makes my head swell!
We won't be able to do it alone – we'll need to work together to help lay down the infrastructure. But as Zengcheng demonstrates, we will need it.
---
---