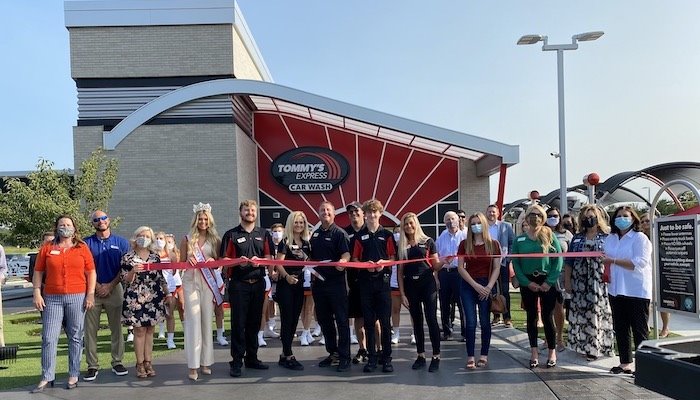 Tommy's Express is pleased to announce it is bringing three new locally owned and operated franchise locations to Washington County, Minnesota.
Tommy's Express franchise locations are fan-favourite car care destinations in cities throughout the United States, thanks to innovative building designs, exceptional guest experience, convenience, and wash quality.
Tommy's eye-catching, signature 130' wash tunnel features a rounded transparent roof, prominent branding, and full-size windows that run the entire length of the wash tunnel.
Tommy's customers throughout greater Washington County will encounter short wait times even during peak hours, three-minute travel down the car wash tunnel, a comprehensive product menu, and free floor mat washers and vacuum stations located on site.
TOMMYCLUB wash memberships will be available for purchase via the Tommy's Express app, allowing member vehicles to be admitted to the wash automatically via a proprietary license plate reader system.
"Tommy's Express promises our guests the finest car wash possible, with our best-in-class service and the custom, proprietary equipment we pioneered more than 50 years ago", says Alex Lemmen, Chief Executive Officer for Tommy's Express.
"We continue to innovate and work hard to provide an unforgettable car wash experience, and we are excited and ready to serve Washington County with everything Tommy's has to offer. If you're ready to see what the best car wash in the world looks and feels like, Tommy's Express is for you!"
---
---