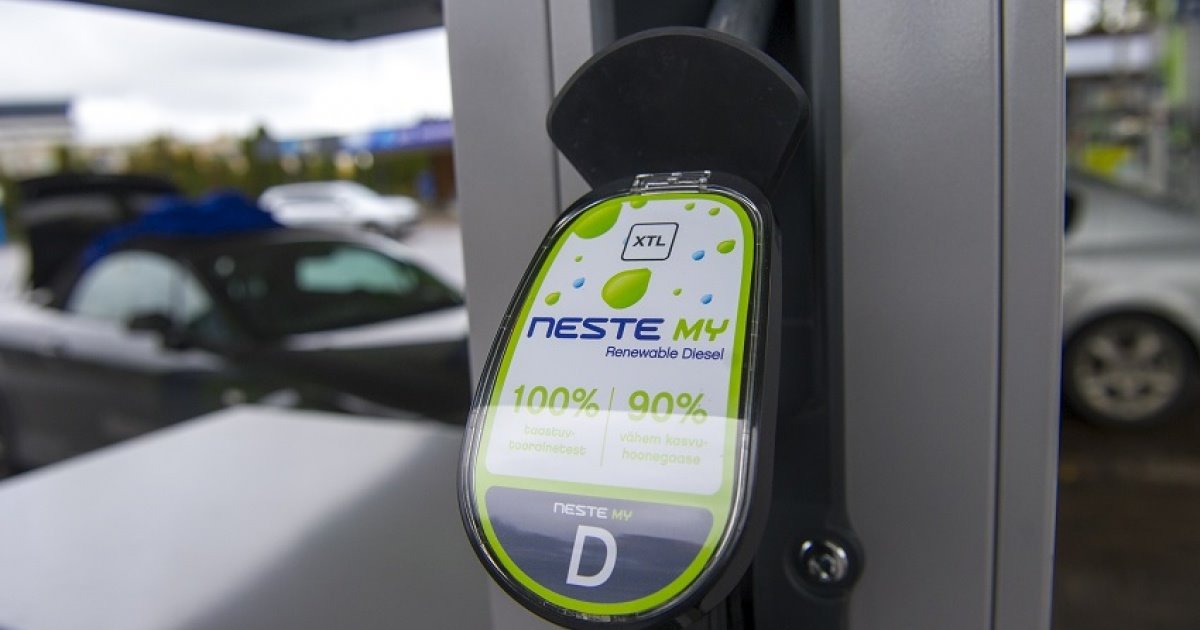 Neste, one of the world's largest producers of renewable diesel, celebrated reaching the milestone of 100 Neste MY Renewable Diesel sales points in the Netherlands.
Neste MY Renewable Diesel, produced from 100% renewable raw materials, was launched on the Dutch market in October 2019.
With the use of Neste MY Renewable Diesel, customers can reduce greenhouse gas emissions by up to 90% compared to fossil diesel over the fuel's lifecycle. Pieter Zonneveld, vice president, sales Europe and APAC for Neste's Renewable Road Transportation business unit, said: "We are extremely happy to be reaching this milestone together with our four Dutch distribution partners and all end-customers.
Fleet owners and private car owners across the country can now fill up with our high-quality fuel and become fossil free in an instant. "Neste MY Renewable Diesel is a drop-in solution, meaning that it can be mixed with fossil diesel, and it does not require modifications to existing diesel engines or infrastructure."
Neste's distribution partners in the Netherlands are Future Fuels Wholesale, EG Retail (Netherlands), GP Groot Brandstoffen en Oliehandel and Tamoil Nederland. Neste has been active in the Netherlands since 2011 when the Rotterdam refinery for renewable products started its operations.
Last year, Neste opened a new office in Hoofddorp, just outside Amsterdam, which serves as the global hub for the growing renewable aviation business. Besides the Netherlands, Neste MY Renewable Diesel is available for customers in Finland, Sweden, Estonia, Latvia, Lithuania, and in the US in California and Oregon.
---
---