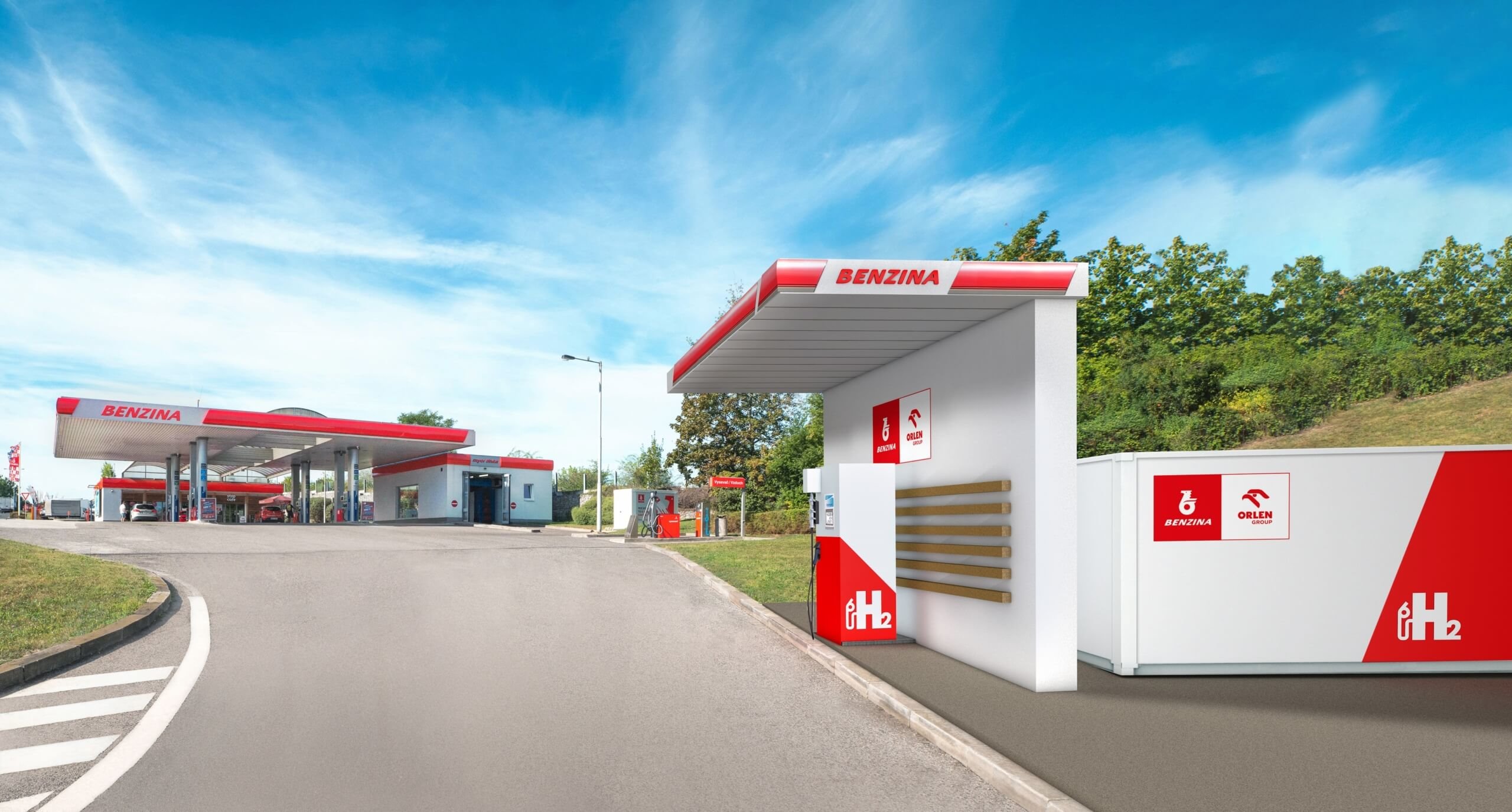 Czech Republic's first three public hydrogen stations will be rolled out next year by Unipetrol Group and Bonett Group.
The two companies have signed an agreement for the construction of the stations which will start at the existing Benzina Orlen Group sites in Prague-Barrandov and Litvínov.
Additional hydrogen dispensers will be installed on the forecourt of the Benzina station in Brno, Kaštanova Street. "I am pleased that after the challenging process of preparations and many paper works, we can finally start building the first three hydrogen refuelling stations in the Czech Republic," said Tomasz Wiatrak, chairman of the Board of Directors of the Unipetrol Group.
"Bonett won the subsequent tender procedure for the implementation of the structure, which has also been approved by the Czech Ministry of Transport." "Now, we could sign an agreement for the installation of hydrogen dispensers at Benzina filling stations in Prague-Barrandov, Litvínov, and Brno."
"We plan to open the first two hydrogen fuel sites next year and the third dispenser in Brno in second phase. We are also working on launching a tender procedure for the supplier of two more projects in Plzeň and Prague."
"We believe that hydrogen will complement the current battery electromobility over time and will play an increasingly important role not only in the field of personal mobility but especially in the field of public transport and transport services," Wiatrak added.
"That is why we want to cooperate with the manufacturers of hydrogen-fuelled cars and we want to invite them do the Czech Republic with their products."
"We are also in touch with state administration bodies and local governments. We are negotiating the use of hydrogen in mass transit with the City of Prague, Central Bohemia, and the Ústí Region."
"We would like to follow up this project with other hydrogen activities and implementations not only in the Czech Republic but also in Poland and Slovakia where our group is actively present, too," added Václav Holovčák, member of the Board of Directors of the Bonett Group.
---
---