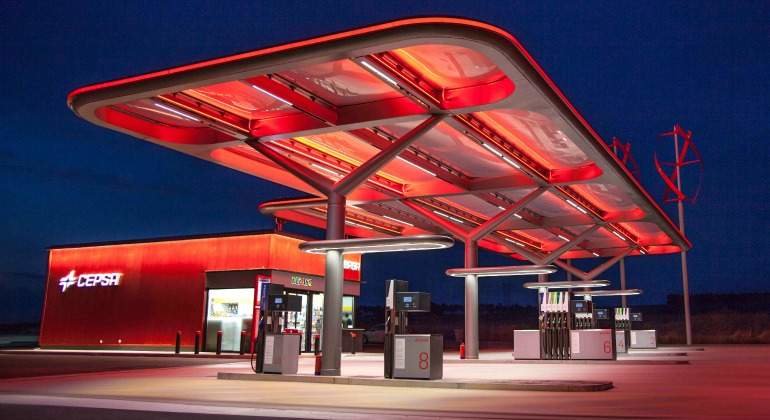 Cepsa has acquired the network of service stations of the company 's IS-XXI , which has five stations located in Navarra, Alava and Gerona and specialized in heavy transport and a card system that serves more than 6,000 clients and has coverage in more than 200 service stations in Spain, the company reported.
With this acquisition, the group led by Philippe Boisseau indicated that it reinforces its supply of service stations "focused on the professional sector and consolidates its presence on the main transportation routes in the northern area of ​​the country."
Specifically, these stations are located in Navarra (Beriain I and II, Villa de los Arcos), Álava (Araia) and Gerona (Vilamalla), in the vicinity of the N-1 and N-2. These are strategic points of the main heavy transport corridors in the North of the Peninsula, which link Portugal, Spain and France.
The service stations acquired are designed to meet the needs of transport professionals and are equipped with essential services such as parking, high-capacity dispensers for a more agile supply or store.
The director of the Cepsa Service Stations network, Santiago Ruiz, considered that this operation allows Cepsa "to grow and strengthen its presence in the professional market in the North of Spain in strategic locations such as the connection routes between Portugal and Spain. and France, and with a 100% carrier-oriented card system".
"At Cepsa, we are committed to a sector that carries out essential work for the supply and operation of our economy," he added.
Bet on NGV refueling
Likewise, the energy group values ​​the installation of vehicular natural gas (NGV) refueling points in some of these acquired stations.
In 2019, Cepsa already reached an agreement with Redexis to create the largest network of liquefied natural gas (LNG) and compressed natural gas (CNG) refueling stations in Spain, with the forecast of reaching 80 stations in 2023.
The first gas refueling points are already available at the oil company's service station in Puerto Lumbreras, Murcia, and new locations will be added soon. Currently, Cepsa has more than 1,500 service stations in Spain and has more than one and a half million customers, of which 300,000 are professionals.
---
---