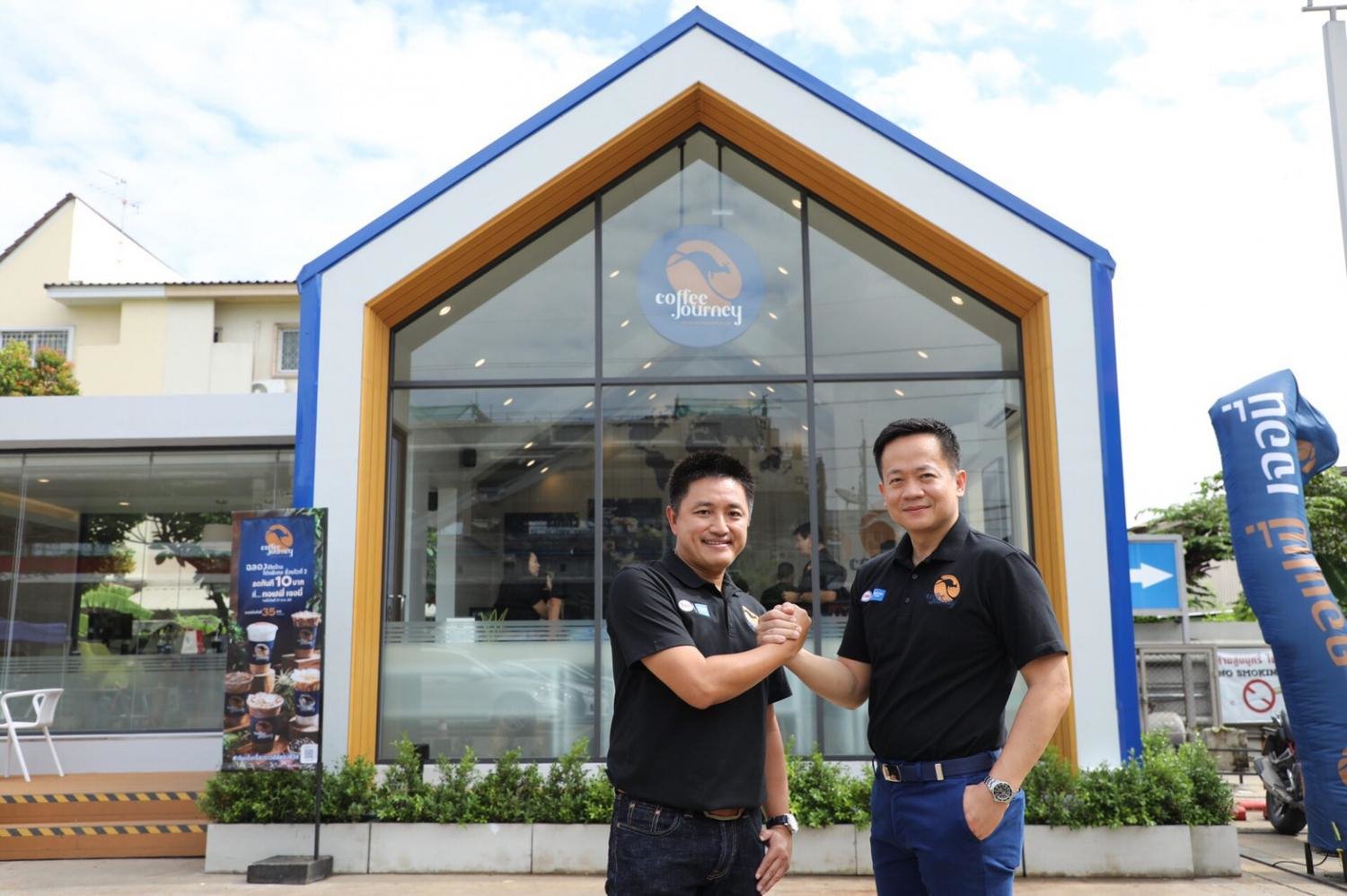 Minor Food Group has teamed up with Esso Thailand to open its new coffee chain, Coffee Journey, at Esso petrol stations.
Prapat Siangchan, the company's deputy chief operating officer, said more Coffee Journey cafes at Esso stations will open from this month after the first branch was launched on Ram Intra, targeting people aged 25-39 in the middle class, mostly small-business owners and white-collar workers.
About 70% of the items on the menu are drinks and 30% are food items. "Coffee shops at petrol stations still have vast opportunities because we believe more people are driving for trips during the pandemic," Mr Prapat said. "The government is likely to come up with fresh campaigns to stimulate and promote domestic tourism."
Mr Prapat said coffee demand at petrol stations remains strong and is expected to continue growing, as shown by the expansion of Burger King at petrol stations every year. Some 20,000-30,000 people visit Esso stations each day, and 70-80% of them visit Burger King and order a coffee.
Mr Prapat said petrol stations are a new avenue for food and drink, as well as fashion stores, especially those located on the main roads in popular tourist hotspots like Sukhumvit, Phetkasem and crowded community areas.
"Minor often buys food franchises to open in Thailand," he said. "Coffee Journey will be our first owned brand to capture the mass market. We hope people will visit 3-4 times a day."
Esso operates 670 petrol stations across the country and wants to reach 700 next year.
Mr Prapat said the company plans to open 4-5 Coffee Journey branches, with space of 45-70 square metres each, in Bangkok and upcountry this year. The pilot branch is to test the market response.
Thailand's coffee market is estimated to be worth 60 billion baht, with 38 billion baht coming from home consumption and 22 billion baht from out of home. Amazon Cafe of PTT Group is the market leader for coffee shops at petrol stations.
"The cafe competition at petrol stations is quite high, but Minor is confident because we are not starting from zero," Mr Prapat said.
Minor Group holds a stake in Minor DKL, the operator of Coffee Club in Australia, Dubai, Indonesia, Vietnam and New Zealand, with over 300 branches. The Coffee Club debuted in Thailand a decade ago.
---
---