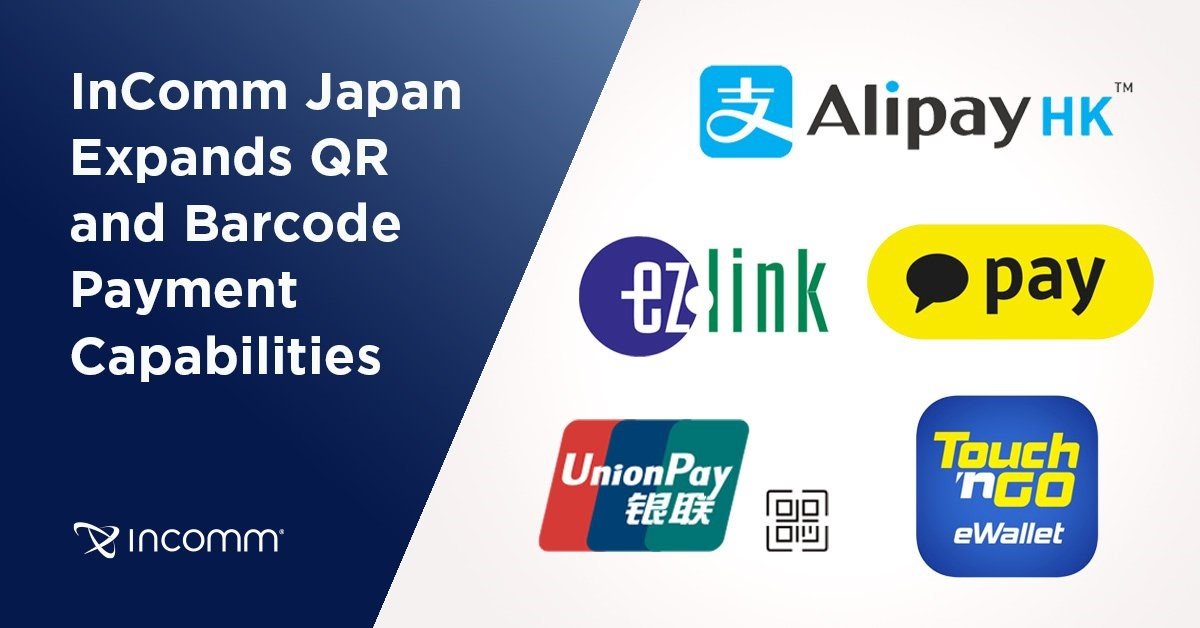 InComm, a leading payments technology company, announced that it has partnered with five overseas QR and barcode payments processors to facilitate acceptance of their technology at retailers across Japan.
These processors include AlipayHK and UnionPay QR code, which are popular in China, EZ-Link Wallet and Kakao Pay from Korea, and Touch'n Go eWallet from Malaysia.
InComm Japan provides QR/barcode payments at the point of sale through connections at over 50,000 retail stores in Japan, including major convenience stores, drug stores, electronics retail stores, department stores, and supermarkets.
InComm has an established range of overseas partners such as Alipay and domestic brands such as au PAY, d payment® and PayPay. With the addition of these brands, InComm will now offer a total of 22 payments partners, including 12 Japan-based brands and 10 overseas brands.
InComm Japan not only brings connectivity, but also provides one-stop operational support, such as integration, sales and marketing campaigns, and customer support for merchants.
"The pandemic has had an unfortunate effect on tourism, but we are preparing for the future recovery," said Takumaro Arai, Senior Vice President and General Manager, InComm Japan. "We're helping our retail partners prepare to handle their customers' payment of choice by partnering with new services that bubble up in popularity within our region."
This partnership is in line with the Japanese government's commitment to raising the volume of cashless payments by facilitating growth within the financial technology industry. InComm is playing a major role in this scenario, helping connect payment platforms with its ever-growing retail network.
---
---