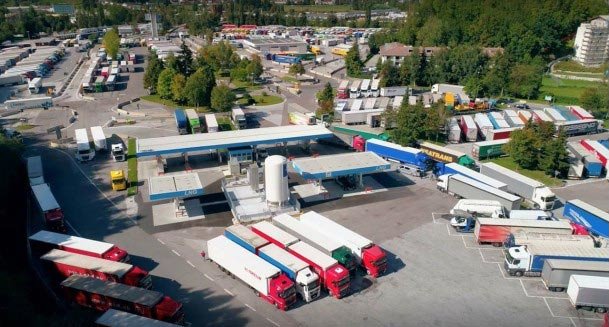 OnTurtle has expanded its presence in Europe with the opening of a service area in Italy, close to the Brenner border between the transalpine country and Austria.
The Sadobre area has direct access from the A22 motorway in both directions and also has a guarded parking lot with capacity for 300 trucks.
The company — with a presence in Spain, France, Germany, Belgium, Luxembourg, Holland, Austria, Slovenia and now Italy — has developed this expansion plan together with the supplier APS fuel, which manages the new station.
In this, you can refuel diesel, with a high-flow pump for trucks, LNG and AdBlue. In addition, it also has other essential services for the carrier, such as toilets, showers, restaurant, hotel and supermarket. As for parking for heavy vehicles, the Sadobre station offers the first two hours of parking free of charge and paid by Telepass.
The new Italian station joins the more than 1,500 that OnTurtle already offers in European territory and it becomes the first in the country, where they soon hope to consolidate their presence.
With a history of 25 years, OnTurtle thus reaffirms its objective of covering the main routes of international transport for a better service to its customers.
---
---