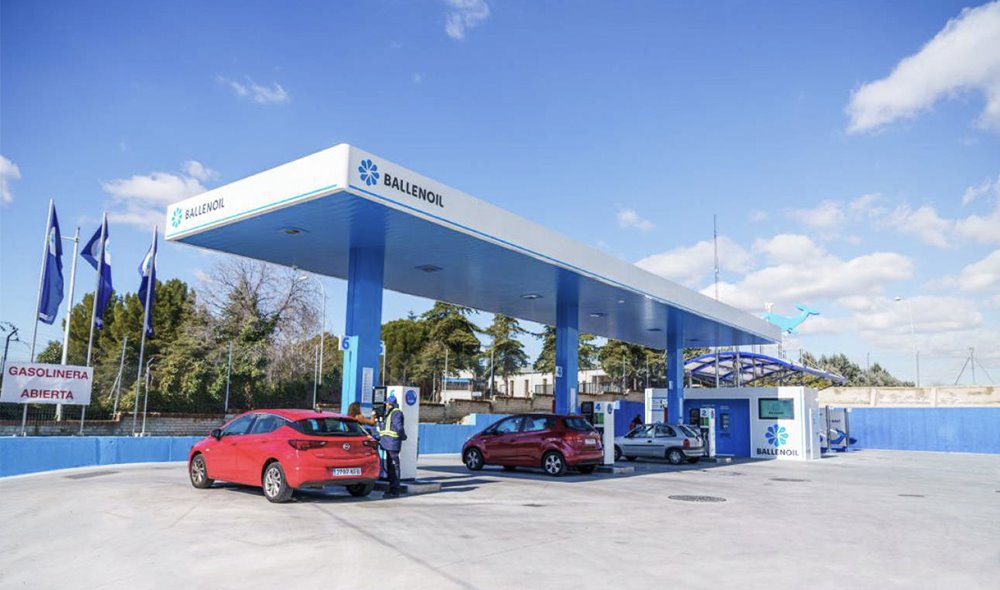 The company belonging to the Progeral group maintains its expansion plan to reach the 200 fuel station target in 2021. Since its 'older sister' Ballena Azul transformed its network of car wash stations into gas stations in Spain in 2010, Ballenoil now has a network of 133 service stations with a workforce of 250 employees.
The new fuel stations will be serviced during business hours and, outside these hours, drivers who pass through the network will be able to enjoy an 'automatic fuel station' model, thanks to the payment system offered by the 'Ballenoil Easy Fuel' app.
Ballenoil closed 2019 with a 20% sales increase, exceeding 260 million liters sold.
The company thus surpasses the barrier of 12 million refuels, which is equivalent to some 34,000 customers per day. A recent report by the OCU, which analyzes the price of more than a million and a half of the five best-selling fuels in Spain in more than 9,700 gas stations, places Ballenoil as one of the most reliable independent brands, with a quality product and the best prices on the Peninsula.
Brands such as Petroprix, Ballenoil or Bon Area accumulate one out of ten euros of gasoline expenditure in Spain and their growth in the last year rose to 17%, according to data from the National Association of Service Stations (Aesae ).
In some autonomous communities, such as Catalonia , the quota is already around 20%, with a total of 288.
---
---