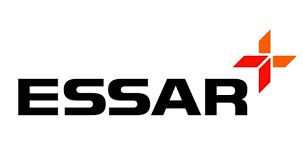 Essar Oil UK operates one of the biggest oil refineries in the UK at Stanlow on the banks of the Mersey and has secured a new petrol deal with ASDA.
Liverpool city region fuel giant Essar Oil UK has secured a new petrol and diesel supply deal with supermarket chain ASDA.
Essar, which operates one of the biggest oil refineries in the UK at Stanlow on the banks of the Mersey, will supply ASDA from its Kingsbury Terminal, close to Birmingham. It already supplies the supermarket's service stations direct from Stanlow.
The Stanlow facility employs around 1,000 people. It supplies 16% of all UK road transport fuels and year produces 4.4bn litres of diesel, 3bn litres of petrol and 2bn litres of jet fuel.
The global Essar Group acquired the then loss-making Stanlow in 2011 from Shell and has since invested £650m turning it into a sustainable and profitable business which now generates annual revenues of more than £4bn.
Mark Amor, head of marketing and logistics at Essar, said: "We are delighted to strengthen further our relationship with a company as large as ASDA. Over the past few years, we have worked closely with them to service their customer needs by supplying high quality products from our Stanlow Refinery.
"We have now signed an agreement to provide part of their retail mix from our facilities at Kingsbury to support their business in the region. The strategic 2019 acquisition of Midlands' based distribution assets from multinational BP, which included the Kingsbury and Northampton Terminals, expanded our logistics infrastructure network."
Essar is a major supplier in the North West and beyond with customers including most of the major retail brands operated by international oil companies and supermarkets, Manchester Airport, leading commercial airlines and the region's trains and buses.
Essar has broadened its downstream integration, with an entry into the UK fuel retail market. With 71 sites operational across England and Wales, the company has confirmed plans to grow its retail network nationally to 400 sites.
---
---