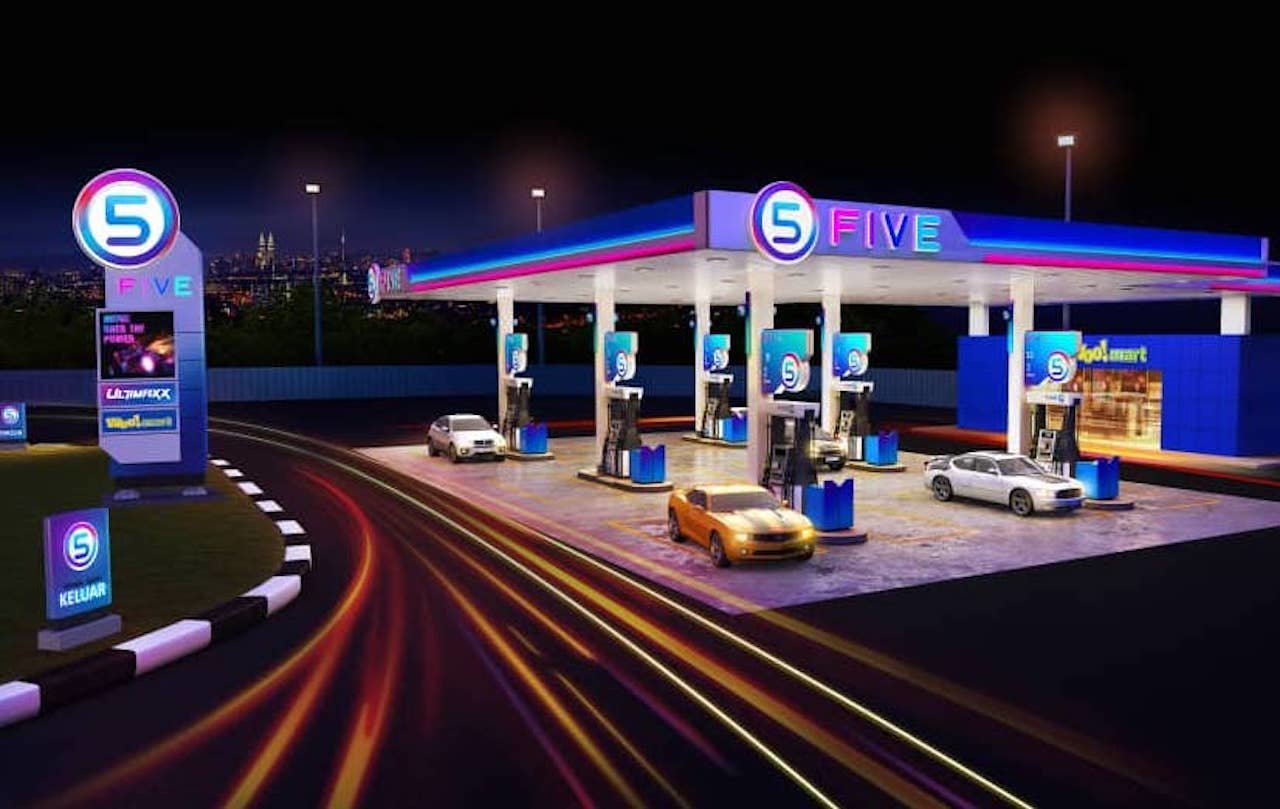 FIVE Petroleum Malaysia Sdn Bhd, a new oil company in Malaysia with a focus on localisation, has officially announced its entry into the local petrol retail industry.
"Early this year, FIVE was in the midst of its building plans after acquiring the licence when the pandemic hit. In compliance with local regulations, FIVE had slowed down its building plans.
"Nevertheless, we have never stopped making progress to ensure we bring the best products and services to consumers," said Chairman Datuk Juhari Abdul Ghani.
Juhari said the company's vision is to develop FIVE as Malaysia's most competitive and promising local brand and is identifying the most suitable locations in Malaysia to set up modern, high-tech, one-stop petrol stations, and provide Malaysians with the best refuelling experience.
"Due to factors such as population density, location, economic activities, and resources, petrol retail brands rarely consider rural areas as a place to set up stations. For this reason, people who live in remote areas often lack petrol supply.
"FIVE is founded to address this issue. We hope to bring more petrol stations to more locations, so even residents in rural areas can enjoy the technology and convenience offered by FIVE," he explained.
FIVE managing director Datuk Seri Dr King Lim Chin Fui said as a proponent of digitisation in Malaysia, FIVE has also equipped every petrol station with artificial intelligence (AI) and digitised facilities, such as vehicle plate recognition.
"We not only digitalise how the petrol retail business has been done, we digitalise the entire business from the cloud POS (point-of-sale) system, mobile loyalty platform and also enables digital payments technology which uses AI (facial and licence plate recognition) - cashless payment, to bring this to the whole of Malaysia," he said.
He said FIVE has also charted a brand new roadmap for interested entrepreneurs, paving an easier path by lowering the requirements for operating a petrol station. "FIVE will offer a faster and easier path for interested entrepreneurs. By lowering the requirements, more people will be able to join the petrol retail industry, ultimately benefitting consumers," he added.
Meanwhile, Nanta congratulated FIVE for making its launch and said the oil company is a completely local brand. "Its purpose is in line with the government's call to purchase local products. This limits the flow of the ringgit outside of Malaysia, and stimulates internal demand," said the minister.
The company plans to set up 200 FIVE petrol stations in the country within three years, bringing shared prosperity to people of all races, in all locations.
---
---