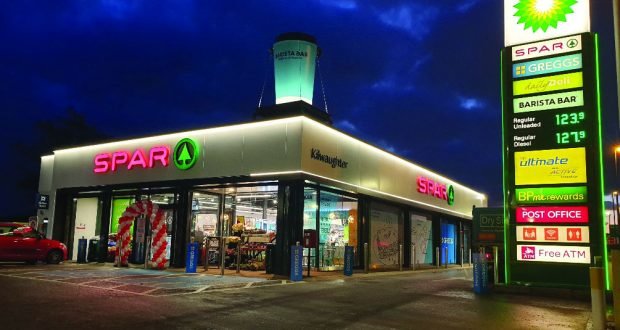 Spar UK has enjoyed a successful year, with sales out from its wholesalers up 3.39% during the 2019 to 2020 financial period, managing director Louise Hoste told today's SRS 20 virtual trade show run by distributor AF Blakemore.
Nielsen Scantrack data shows Spar with a 1.5% share of the total UK grocery market, Hoste pointed out, and this was growing by more than 15%. Sales through company-owned stores as of the end of September were almost 12% ahead of last year.
"Although that's slightly slower than at the beginning of the pandemic, we're still trading well ahead," Hoste said. She praised the group's retailers, who she said had responded to the challenges of the pandemic "with real purpose" and had "served and protected their communities" throughout.
They had also shown great innovation in working with local suppliers and taking on new services such as home delivery and click-and-collect. Hoste also thanked suppliers for their support during the crisis, which at its height had seen sales running 40% ahead, causing "moments of supply issues".
"You have really responded to our needs throughout the pandemic," she said. Despite coronavirus, Spar had launched more than 250 new stores during the course of the year, Hoste added. She said the Spar own-brand was regaining distribution it had lost during Covid, with the majority of products now back on-stream.
The focus now for Spar UK included retaining younger and family shoppers gained during lockdown, while "tapping into recessionary shopper behaviours to retain spend" using promotions and "known-value items".
More than 200 independent Spar retailers have signed up for the new over-rider scheme launched by wholesaler AF Blakemore this time last year, sales director Louis Drake told the SRS 20 trade show.
Despite this most unusual of years, he said the scheme had already paid out more than £1m in over-riders under the package, which offers a quarterly rebate of up to 6% for retailers to invest in their business.
---
---