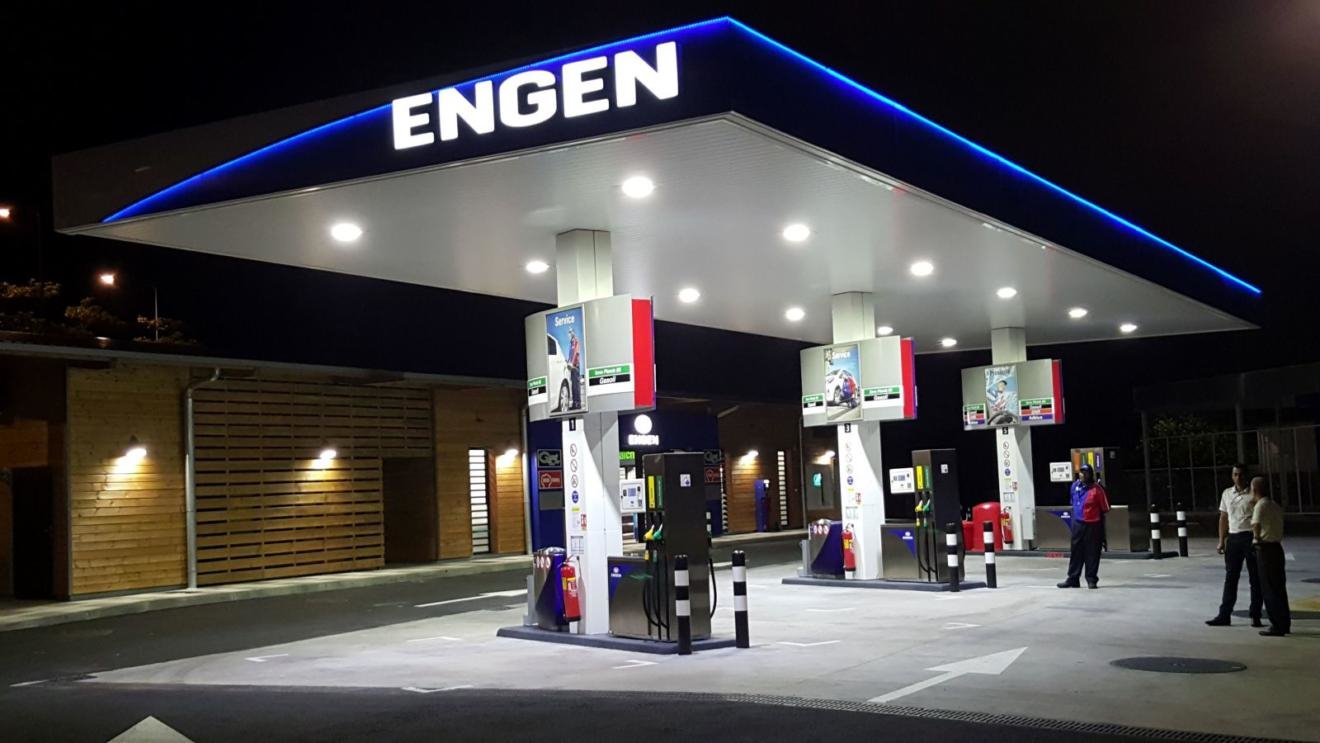 South Africans have voted Engen their favourite petrol station for the tenth consecutive year in the 2020 Sunday Times Top Brands, validating Engen's customer centric strategy, marketing focus and commitment to keeping South Africans safe during the COVID-19 pandemic.
The "Favourite Petrol Station" honour was attributed to Engen in November at a virtual 2020 Sunday Times Top Brands* awards, which recognised brands that have a sustained history of top consumer sentiment in South Africa.
"At Engen, our brand promise 'With us you are number one' drives every action we take and decision we make to ensure we continually surprise and delight our customers," comments Yusa' Hassan, Engen Managing Director and CEO. With many South African's impacted by the COVID-19 pandemic and the national lockdown for a large part of 2020, Engen promptly stepped up to help the vulnerable.
This included a R1. 25 million contribution to the National Solidarity Fund, R2.5m fuel and medical testing equipment passed to the Gift of the Givers to boost their humanitarian relief work, R1 million fuel directed to the Department of Health to power the emergency response vehicles of South Africa's brave frontline health workers, and R1 million fuel to Food Forward SA to help power their food aid vehicles which are distributing nutritious food across all nine provinces.
Over the course of the national lockdown, Engen also provided food relief to the South Durban community, distributing 5 000 food hampers in the area where the Engen refinery is located, and another 7 000 food parcels in Diepsloot, Tembisa and Alexandra in Gauteng. "Engen hopes to help raise awareness around the plight of the marginalised and vulnerable in South Africa and acknowledge that everyone has a role to play," says Hassan.
For a company that excites motorists and shoppers on their forecourts by offering them top quality fuels (Engen Primax with Pro-Drive and Engen Dynamic Diesel with pro-Drive), alongside partner brands such as Clicks Club Card, eBucks, Woolworths Foodstop, Wimpy, Debonairs, Steers and world famous doughnut brand Krispy Kreme, the Sunday Times Top Brands award affirms the special place Engen occupies in the hearts and minds of South Africans.
While Engen continues to have the largest retail footprint in South Africa, operating over 1 000 service stations, Engen's General Manager: Retail, Seelan Naidoo says it is the company's commitment to progress and focus on customer service that places it at the forefront of brand recognition and loyalty across all audiences.
"Innovation is a key driver for us, which is why we are extremely excited to launch Quickshop & Co, our private label range which is authentically South African and offers exceptional value and convenience. The range of proudly South African products are available at participating Engen Quickshops, including a braai range, which many South Africans have already enjoyed with the start of summer.
"Furthermore, the launch of our ground-breaking Engen 1app earlier this year, which conveniently offers motorists a contactless way to pay, has also been very well received as it provides a safer customer service experience, as there is no touching of devices, cards or cash required," adds Naidoo.
To remain a compelling, top of mind destination for fuel and convenience needs, Engen maintains a firm focus on consistently invigorating the Engen brand and its associated offerings. "It's about never standing still, and continually seeking relevant and innovative ways to meaningfully impact our customers lives," says Naidoo.
While pumping over 1 in every 4 litres of petrol purchased in SA, and with over 149 million customer visits to their forecourts in 2019, Engen is also continuing to woo customers by increasing its industry leading service station footprint and continually growing its share of the local fuels and convenience market.
For Hassan, it is this spirit of constant innovation that has catapulted Engen to the forefront of South African motorists' imagination, explaining Engen's enduring success in the Sunday Top Brands (2011-2020) and the Sunday Times Generation Next, where the youth have voted Engen the country's "Coolest Petroleum Brand" for 11 consecutive years (2010-2020).
"We are honoured and humbled to once again be named South Africa's favourite petrol station in the Sunday Top Brands and extend a very thank to our customers for choosing Engen," says Hassan.
"South African motorists and consumers are assured that Engen is passionate about progress and will continue to shake up the local petroleum market and move with the times, while always providing them with the best service, the best value and the best convenience offerings."
---
---