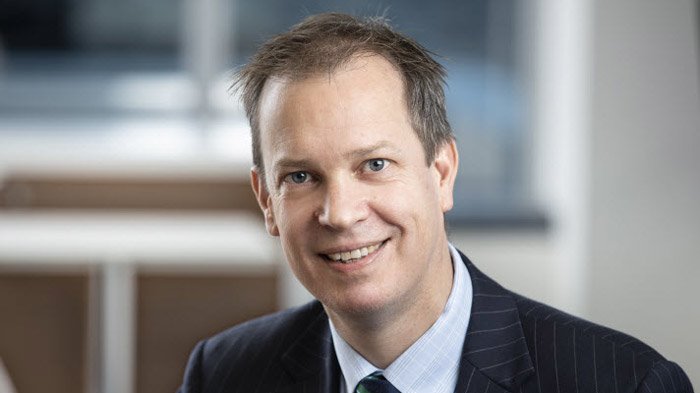 Ampol Limited and ExxonMobil have entered into a marketing alliance, where Ampol will blend, distribute and market Mobil lubricants in Australia. ExxonMobil owns the Mobil brand, following its acquisition of Mobil Oil in November 1999.
Ampol Managing Director and Chief Executive Officer Matthew Halliday (pictured) said the new alliance supports the company's commitment to delivering world-class products to Australian consumers.
"We explored several options to find the right lubricant technology for our customers and believe that Mobil lubricants are a perfect fit. This alliance forms part of the revitalisation of Ampol and supports our commitment to continuing to evolve our lubricants offering to support the changing needs of our customers," said Halliday.
Ampol is Australia's leading transport fuels provider and has been delivering quality products to Australians for more than 120 years. In May, Caltex Australia Limited changed its name to Ampol Limited.
"The alliance will build on the success of Mobil lubricants in Australia by combining our world-class brand and lubricant technology with Ampol's scale, Australian expertise and strong customer relationships to deliver our advanced lubricants to more customers across Australia," said ExxonMobil Vice President of Finished Lubricants Russ Green.
Ampol will supply Mobil lubricants to retail and business customers through a combination of direct and distributor channels. The alliance will be supported by Ampol's strategic infrastructure positions and supply chain expertise, with its local production and import capabilities to support the delivery of Mobil's comprehensive range of lubricants to the Australian market.
The manufacturing, distribution and marketing conversion to Mobil lubricants will commence in 2021 and will take approximately 12 months to complete.
ExxonMobil's business in Australia covers a wide range of petroleum related activities from oil and gas exploration and production to petroleum refining and supply of fuels and lubricants.
ExxonMobil Australia commenced a voluntary redundancy program for its Australian employees in Melbourne, Gippsland, Sydney, Adelaide and Perth, following "an extensive review of the company's current and future project work."
"This program will ensure the company manages through these unprecedented market conditions," the company announced, following a global demand slowdown due to the Covid-19 pandemic and a collapse in crude oil prices.
---
---