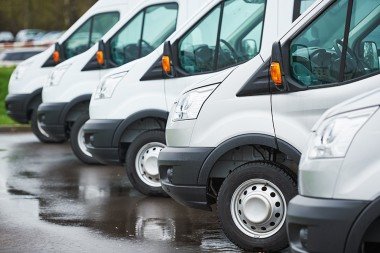 The Government has confirmed that new petrol and diesel cars and vans will not be allowed to be sold in the UK from 2030. Plug-in hybrid electric vehicles (PHEVs), however, are expected to remain on sale until 2035, when they will also be banned from sale.
Ashley Barnett, head of consultancy at Lex Autolease, said: "This is a seismic step towards delivering on Government's Road to Zero policy and one we are fully in support of. However, it simply won't happen overnight. Petrol and diesel-powered cars accounted for 73% of new car sales this year so far.
"2030 will come around particularly quickly for businesses with large fleets of traditionally-fuelled cars and vans. With the new target, they'll have just over two replacement cycles to make the shift. Although more businesses are exploring switching to electric vehicles already, today's announcement makes this transition much more pressing and firms will need to start to act now.
"An acceleration of the UK's EV infrastructure rollout, incentivising new and used purchases, plus investing in renewable electricity sources and making the UK attractive to BEV suppliers in a global market must be at the top of the agenda if we are ever going to hit this ambitious deadline.
We've heard plenty of pro-EV rhetoric. Now it's time for government departments and industry bodies to come together to help the UK transition to a net-zero future." Alfonso Martinez, managing director of LeasePlan UK, believes the Government still needs to address the elephant in the room: what happens to EV supply post Brexit?
"We need urgent answers from the Government on what will happen to the continuity of EV supply shipments when trade tariffs are introduced," he said. "We must ensure that the UK still keeps its place at the table, otherwise we run the risk of simply not having enough vehicles to meet the demand and ultimately failing to meet our environmental obligations in the long term.
"The Government also needs to make urgent investments in EV charging infrastructure, particularly in rural areas, to ensure the switch is as frictionless as possible. This needs to happen sooner rather than later; bad experiences with charging stations early on will only serve to dissuade people from going electric, making widespread adoption even more challenging."
Jon Lawes, MD of Hitachi Capital Vehicle Solutions, says momentum towards EVs has been gathering pace in recent months as drivers benefit from the increasing number of options available on the market, combined with attractive incentives. However, he said: "Building demand for EVs to meet the revised 2030 target must go hand in hand with delivering the infrastructure needed to make rapid charging a reality.
"Our partnership with Gridserve to build the UK's first rapid charging Electric Forecourts marks a real step change in addressing this challenge and will help to fast-track electric vehicle adoption across the UK over the next decade. "Accelerated by a fundamental shift in attitudes towards climate change, our own research shows that over quarter of consumers are now considering purchasing an EV, so demand is definitely there to drive a green industrial revolution."
Jamie Hamilton, head of electric vehicles at Deloitte, said: "The news has big implications for fleet operators, potentially upping the pace of change in this market. "Despite the ban being a decade away, many companies will already be thinking carefully about the implications to their fleet.
"There are already major financial and environmental benefits associated with transitioning to electric, but any wholesale change requires careful planning around infrastructure and operating models."
Simon King, director of sustainability and social value at Mitie, said: "As one of the UK's biggest private-sector fleets and with the largest number of electric vehicles, we believe that the future of fleets is electric. That's why we've pledged to switch our fleet of 5,500 vehicles to zero emission by 2025 and launched our Plan Zero EV fleet transition service to share our knowledge with other businesses.
"With the biggest barrier to our EV rollout being a lack of on street charge points, this further investment will help us go further, faster and give our drivers peace of mind that they can plug in and charge wherever, and whenever, they need to. "We look forward to significant future announcements and funding to ensure that on street charging points are available to all drivers without off street parking, so no-one is left behind the zero carbon mobility transition."
The Climate Group, which runs the global EV100 initiative, a group of currently 92 businesses who have committed to having fully electric fleets and installing charging for their staff and customers by 2030, also welcomed the ban.
Helen Clarkson, CEO of the Climate Group, said: "We're pleased to see the Government confirming an end to conventional petrol and diesel vehicle sales by 2030. This is what UK businesses are committed to and calling for through the UK Electric Fleets Coalition.
"We expect hybrids to play a minimal role going forwards – battery electric vehicles are already cheaper to run and will soon be cheaper to buy. "The Climate Group looks forward to working with our business members and ministers to bring forward new policies to deliver the pledge, as well as encouraging other countries around the world to follow the UK's lead in the run up to COP26.
"It's encouraging to see the Prime Minister devote his time and energy to bring together so many departments across Whitehall to address the biggest issue of our time." Andy Wales, chief digital impact and sustainability officer at BT, added: "Switching to zero emission vehicles is a key part of our decarbonisation strategy, which is why we joined forces with the Climate Group and 28 other organisations to launch the UK Electric Fleets Coalition.
"Together, we've called for the transition to low emission vehicles to be accelerated alongside supportive policy measures which help to unlock infrastructure investment – helping to create a low carbon society and economy." David Brennan, CEO of Nexus Vehicle Rental says that many businesses will be buoyed by the creation of new jobs and wider contribution to the economy.
However, he added: "With a ban on the sale of diesel and petrol cars brought forward by another five years to 2030, businesses must now put solid plans in place to support their journey to net zero and transition to the use of electric vehicles in their fleets.
"For some time, there has been concern that the UK's infrastructure requires further support to push businesses and consumers towards greener mobility solutions, with the lack of charging points highlighted as one of the main challenges for those considering the transition, and a barrier to the wider adoption of EVs.
With £1.3 billion of Government investment now allocated to roll out EV charging points and grants for EV buyers stretching to £582m, the Government's renewed commitment to sustainable transport solutions should help combat this challenge.
"Indeed, in the Budget 2020 announcement Rishi Sunak claimed that, within a few years, no one will ever be more than 30 miles from a charging hub. More than eight months on, this still appears an ambitious claim." The Government has also acknowledged concerns around the battery life of EVs as they quickly become defunct and the manufacturer must replace them when they degrade, continued Brennan.
"Driving the economy with the announcement of further investment to the tune of £500m for battery manufacture in the Midlands and north-east England, the Government is looking to ensure the UK can rely on EVs with a consistent supply of power.
"However, EV batteries are costly and as they currently require replacing every five years , the necessary investment will likely prove another hurdle for businesses to jump in the coming years. "It is important we acknowledge that businesses cannot 'go green' overnight, due to the huge upfront expenditures involved in the move which, in the current climate, will not be viable for many businesses.
"Businesses must consider the increased costs of the EVs themselves and find new ways of financing this investment, perhaps identifying more financially viable options such as rental."
Tom Clarke, head of electric vehicle strategy at LV General Insurance, says it makes "no sense" not extending the ban to hybrids from 2030 as well.
"Hybrid cars, like their petrol and diesel equivalents, are polluters and in order to provide consistent and clear messaging to the public in the push to switch to EVs, they should fall in line with the 2030 ban," he said. "More work also needs to be done to drive engagement and uptake in EVs, and this should start with bridging the price gap between them and their petrol/diesel equivalents.
"That's why we're calling on the Government to follow France and Germany's lead and improve the package of fiscal incentives and nudges for drivers looking to make the switch." John Richardson, sales director at Fleetcover, says that the Government must consider how it continues to incentivise uptake, such as through benefit-in-kind (BIK) company car tax rates.
"Longer-term these aren't sustainable and the latest debates around what the new car tax could look like with potential 'pay-by-the-mile' schemes being considered is a worrying thought for many," he said.
"This uncertainty can cause further confusion and fear for many to invest in new technology, and quite frankly could have a detrimental effect on the transport industry who as many other sectors and businesses, are already struggling. These plans have never been more important.
"Other costs of running a vehicle also includes insurance, and whilst electric car insurance is commonly more expensive at the moment, insurance brokers like us are working hard to gather the data and information we need to accurately access premium levels and create effective policies that work for consumers with both quality and price."
Steve Nash, CEO of the Institute of the Motor Industry (IMI) says that the implications for the automotive industry are "monumental". "Currently around just 5% of UK automotive technicians are adequately trained to work on electric vehicles," he said.
"The ramp-up plan for all those who are likely to work on electrical vehicles – from service and repair technicians to those working in the roadside recovery and blue light sectors – now must be addressed as a matter of urgency. And that means some of that £12bn investment promised by the Prime Minister needs to be put towards skills training."
Fiona Howarth, CEO of Octopus Electric Vehicles, described it as a "landmark moment" for the UK, setting a clear, ambitious and achievable date which will fast-track EV adoption.
"Tesla has transformed the market with brilliant electric cars," she said. "As others race to catch up, it's an important signal to the market that the UK will no longer welcome dirty diesels and petrol cars from 2030 - in turn, creating thousands of green jobs while saving motorists billions of pounds, and showing the UK's leadership position in our low carbon future."
Chris Burghardt, MD Europe for ChargePoint, also welcomed this news. However, he said: "It remains true that this is simply one piece in a much larger puzzle. "Not only do we need to ensure that this date is feasible but also remember that to fight against climate change, we need electric transport to be the option of choice from now not 2030.
"As such, the UK Government needs to support this ban with a package of consistent incentives, support and consumer information which demonstrates to consumers which vehicles they should be investing in should they want to purchase a new car from today onwards."
Charlie Jardine, founder and CEO of EO Charging, which provides EV charging stations and cloud-based charge-point management software for fleets, added: "The increased support for EVs and infrastructure announced in the Government's 10 Point Plan, and the phasing out of combustion engines is a real boost to the sector.
"Only 1% of vehicles on roads currently are estimated to be electric, so it is clear that we need governmental support to super-charge EV adoption amongst the public. "Funding sustainable infrastructure - such as charge points - and consumer incentives is the fundamental first step to ease the move away from combustion engines and provide the foundations for a greener future.
With 59% of vehicles on roads being company or business cars, big business also has a major responsibility to electrify their fleets, says Jardine. "We are already seeing very high demand from business customers adopting electric vehicle fleets both in the UK and overseas, but this commitment will help lay the infrastructure required to accelerate the national roll out of EVs for businesses, as well as individuals looking to switch," he said.
Data from a Freedom of Information (FOI) request recently revealed that Scotland has received more funding per capita for EVs than England and Wales combined. Pilgrim Beart, co-founder and CEO of Device Pilot, said: "Our FOI data shows that the country's charging infrastructure simply isn't in good enough shape to handle such a massive influx of EVs on our roads.
"The Government must take the driving seat when it comes to improving charging infrastructure – which means increased budgets and stronger leadership – as this could quickly become a national crisis if left unaddressed. "The £1.3bn of budget set aside for charging points in this recent announcement is a good start.
"Of course, once the charging points are actually in the ground the next piece of the puzzle is making sure they actually work." Recent Zap Map data shows that at any one time, 5.8% of the UK's EV charging points are down.
He continued: "Charging point vendors must deploy Service Monitoring tech to help them manage their devices and spot faults, with an aim to bringing this figure down to 1% at worst, otherwise widespread EV adoption will not be possible."
Sue Robinson, chief executive of the National Franchised Dealers Association (NFDA), says that the new deadline is "challenging" and despite the continued improvement to the charging infrastructure, there remain a number of practical barriers to the uptake of EVs.
She added: "It is encouraging that hybrids are being given a later phase-out date during this transition as they represent an important steppingstone technology for many motorists who are interested in buying an electric vehicle, but do not yet feel able to go fully electric.
"The current range of Government-led purchase incentives has been effective in stimulating consumer demand and retailers continue to work hard to improve public perception, as initiatives like our Electric Vehicle Approved (EVA) scheme demonstrate.
"Strong incentives are key to ensuring the UK remains a strong consumer market for electric cars as the market begins to mature. "We have to avoid a situation where the least well-off car drivers are deterred from buying a new car when the time comes to replace their old one.
"We will be liaising with the Government and look forward to further details on how it plans to incentivise consumers and support businesses." LowCVP Managing Director Andy Eastlake says it is a "critical milestone" for the UK's automotive sector and for car drivers, and a vital part of the plan as we strive to achieve net zero by 2050.
"Since the invention of the internal combustion engine in the 1870s, the ICE has dominated the landscape and transformed the way we live," he said. "Now we must embrace the solutions that will allow us to continue to be mobile but without contributing to climate change.
"The UK is Europe's second-largest car market and this commitment represents 50% more vehicles than the combined European countries with similar objectives. So we're setting a bold example to countries around the world as we prepare for next year's climate summit in Glasgow.
"Now, battery technology has come of age and the capabilities of electric cars are rising fast while costs are falling. Simple economics is already beginning to drive this transition, regardless of all the other benefits.
"However, don't underestimate the scale of the challenge ahead. This throws down the gauntlet to industry, Government and the public to get behind this transition, and the real work starts now."
The Association for Renewable Energy and Clean Technology (REA) says that the charging infrastructure sector stands ready to roll-out enough charge points to meet demand so long as a supportive regulatory regime is in place.
Frank Gordon, head of policy at REA, said: "Renewable transport fuels will play a critical and complementary role to this policy, and will be needed in greater volumes to ensure that we maximise emissions reductions from the millions of petrol and diesel cars and vans already on our roads, not just from new ones."
The REA represents around 550 companies, including more than 150 operating across the production and distribution of renewable transport fuels and EV charge point operators, payment providers, installers and equipment manufacturers.
---
---