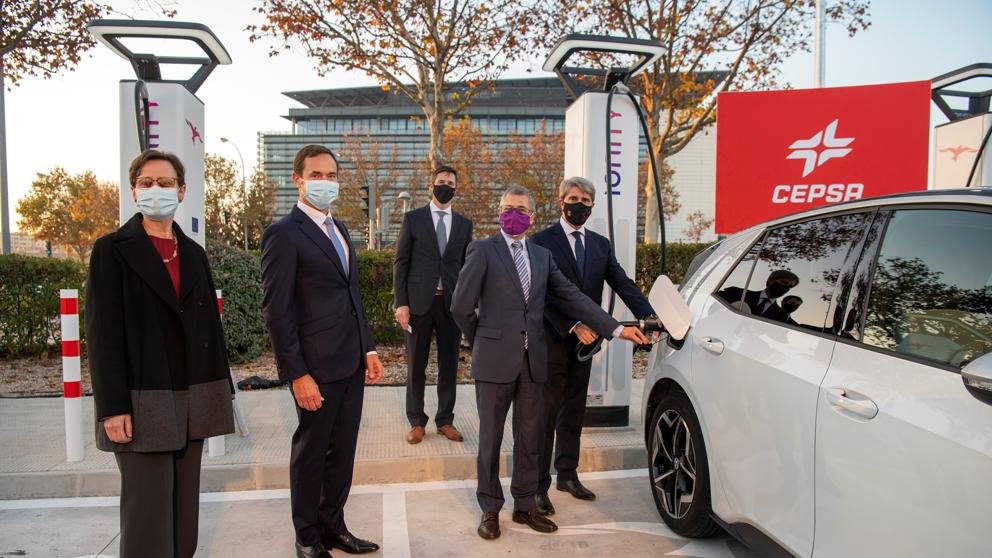 Cepsa in partnership with IONITY have made progress in the creation of the largest public intercity electric mobility network on the Iberian Peninsula with the inauguration of the first high power charging corridor in Spain, which connects the 650km between Madrid and Barcelona.
With the commissioning of the first public high-power charging station in Madrid, IONITY now operates 5 high-power charging stations along the A-2 highway. In addition to Madrid, there are charging stations in Zaragoza (Ariza), Lérida (Vilasana) and Barcelona (Pallejà), all located at Cepsa service stations.
IONITY also has another facility at the Cepsa service station in Murcia (Puerto Lumbreras). Another eight are under construction in Asturias, Badajoz, Ciudad Real, Huelva, Lugo, Malaga, Navarra and Salamanca.
The goal of both companies is to cover the main intercity routes in Spain and Portugal, as well as the main connecting routes with the rest of the European continent, by operating high-power electric chargers in 35 Cepsa's service stations in 2021 located at strategic locations along the main peninsular corridors.
Cepsa and IONITY reached a collaboration agreement in 2018 for the installation of electric charging stations on a preferential basis in the energy company's Service Stations in Spain and Portugal. Cepsa's network covers more than 1800 service stations in Spain and Portugal.
---
---