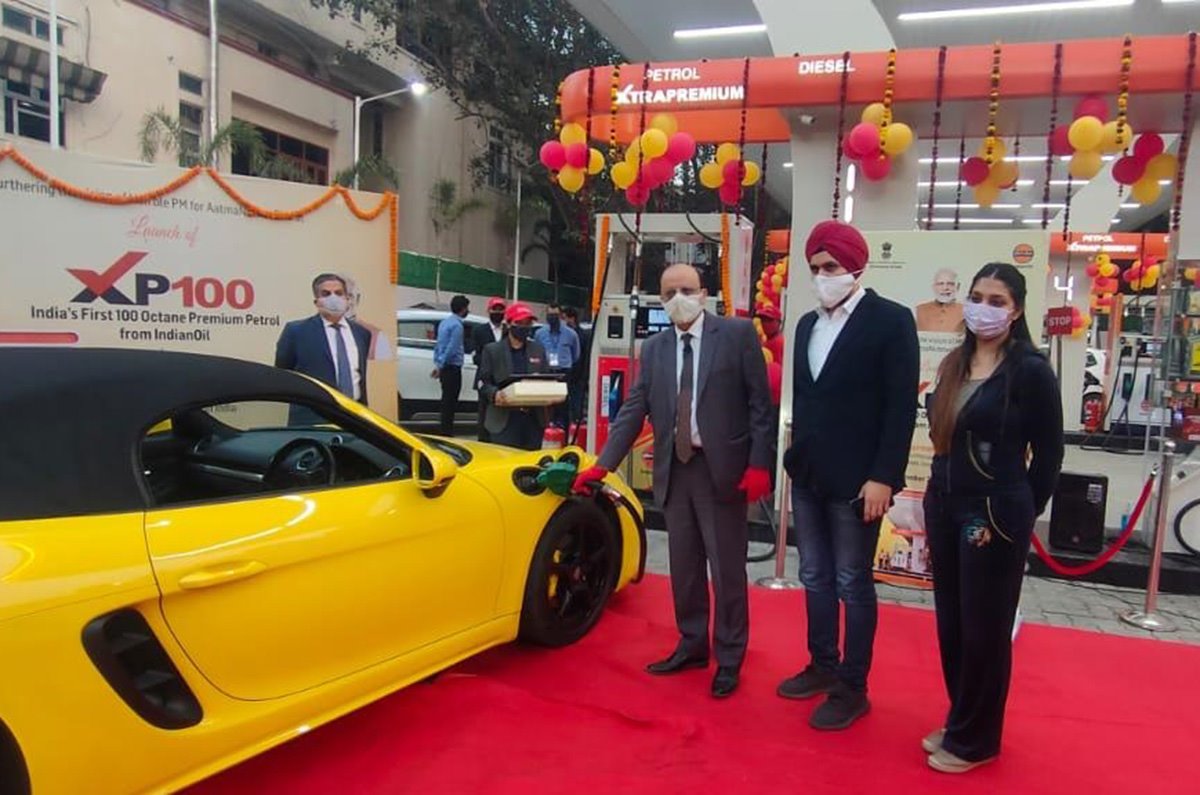 Indian Oil has launched a world-class premium-grade Petrol called the XP100 in the Indian market.
The XP100 is a 100 Octane petrol that caters to high-end four-wheeler and two-wheelers in the country. The XP100 is India's first 100 Octane petrol available in the country.
The premium-grade 100 Octane petrol was launched across ten cities by Mr Dharmendra Pradhan and other dignitaries. Indian Oil produces the premium world-class petrol at its Mathura refinery using the indigenous OCTAMAX technology developed by IndianOil R&D.
According to the company, it enhances the performance of high-end luxury cars and bikes.
The company also claims that the premium grade XP100 petrol with 100 Octane is designed to rev up the engine, give faster acceleration, significantly boost engine performance, give better drivability, along with an enhanced fuel economy and engine life.
It exceeds IS-2796 specifications and is also an environment-friendly fuel with much-reduced tailpipe emissions. The XP100 fuel will be rolled out in 15 cities across the country in two phases.
In its first phase, the 100 Octane fuel will be available at select fuel stations, in Delhi, Gurgaon, Noida, Agra, Jaipur, Chandigarh, Ludhiana, Mumbai, Pune and Ahmedabad.
In the second phase, the availability of this 100 Octane petrol would be extended to Chennai, Bangalore, Hyderabad, Kolkata and Bhubaneswar. The company has chosen the cities based on the availability of high-end vehicles in these cities.
The 100 Octane fuel will cater to high-end premium vehicles that demand the use of the most premium fuel available in the world. The market is very niche as the number of such high-end vehicles are less in the country.
According to the report, the 100 Octane fuel is available only in six countries such as Germany, USA and India.
---
---