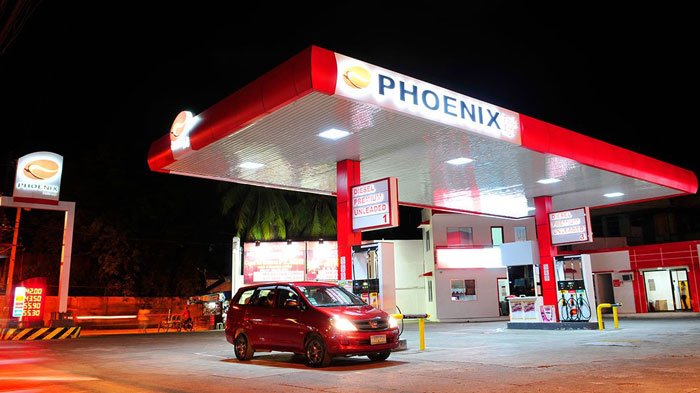 Phoenix Petroleum Philippines Inc. is reinforcing its digital or electronic commerce platform in bids to bolster its sale of petroleum products.
The new offering from the oil company is via "Limitless" discount fuel vouchers, which is an app-based component of its loyalty program; and these come in P1,000, P500 and P100 denominations.
Phoenix Petroleum President and CEO Henry Albert Fadullon noted "as our brand further evolves, we have also innovated the way we offer our products and conduct our promos." He explained that the company is enhancing the integration of e-commerce in the company's marketing strategy, "especially this year when safety is of prime concern."
Fadullon added "by partnering with Limitless and offering our discounted vouchers online, our customers were treated to a big discount without them having to line up at the stations," emphasizing that this will be a safer way for their loyal customers and it is also convenient because the vouchers can be redeemed anytime.
During its flash sale, the company indicated that "over P1.0 million of Phoenix fuel vouchers were sold," and that somehow enticed more than 2,200 new Limitless members in just a span of two days.
With tougher competition in the downstream oil sector, the industry players have been strategically transforming and improving their marketing approaches so they can corner more



patrons.
Celina Matias, vice president for integrated marketing and strategies, expounded that "unlike other fuel discounts in the past, the Limitless flash sale eliminated the need to queue at stations, making the process easier."
She apprised customers that those who availed of the vouchers will just need to show their Limitless app when they gas up at Phoenix stations, as this is totally a contactless type of transaction.
Matias pointed out their shift to digital channel is considered "an ideal innovation that perfectly suits our current circumstances, and customers can expect more regular promos on the app."



There is also an e-gift (electronic gift) feature of the app, which proved to be specifically useful in the last holiday season, because it allowed app users to buy and give vouchers without necessarily leaving their homes.
Phoenix Petroleum noted that the community quarantine protocols precipitated by the pandemic prompted the company to step up on its use of digital platforms in products sale, which in turn, helped sustain its business operations.
These innovations include cashless payments at its fuel stations, introduction of the fuel delivery service to small and medium enterprises (SMEs); and the launch of online ordering and delivery services for its Super LPG brand.
---
---