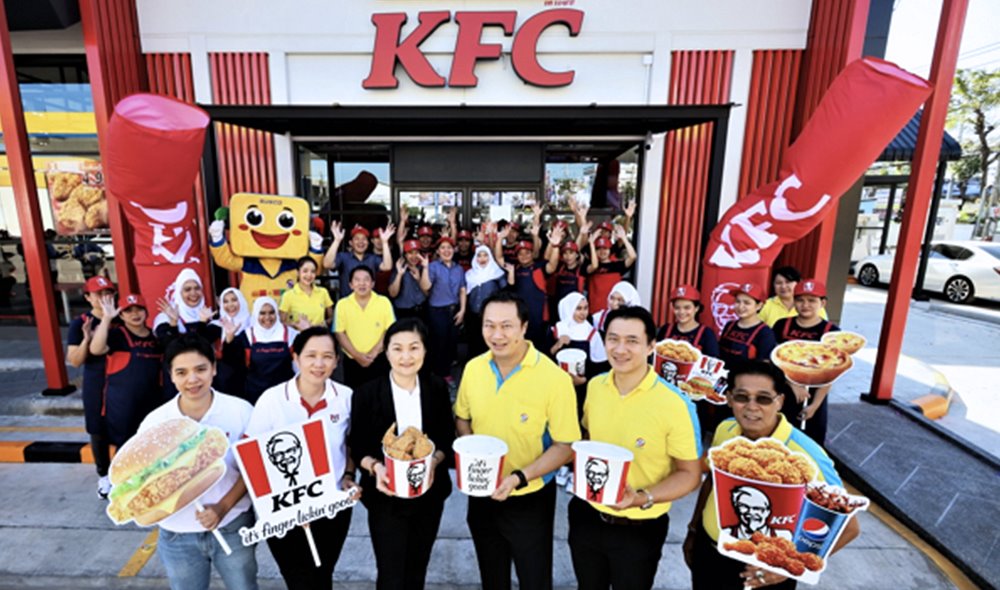 Thai fuel retailer Susco Plc is preparing to allocate part of its 550-million-baht capital budget to expand its non-oil businesses, including franchised restaurants and coffee shops inside petrol stations nationwide to diversify amid fluctuating global oil prices.
Other portions of the budget will go towards adding 20 new petrol stations, up from 242, and facelifts for 50 existing stations.
"Susco is forming new partnerships with such food and drink businesses as KFC, Starbucks and Subway," Susco managing director Chairit Simaroj said.
Non-oil services continue to increase from last year when Lawson convenience stores were opened at 38 of its outlets. This year it plans to add Lawson stores to 10 outlets. The company also wants to increase the number KFC fast-food outlets to five from one shop, and add two more Starbuck branches, up from one branch.
The expansion costs are to be funded by both Susco's own budget and investment from food and beverage operators. Susco's 2021 budget is part of an outlay of 2 billion baht running until 2025.
Mr Chairit said the profit margin from oil retail sales has declined because of stiff competition and behavioural changes among motorists, who demand more new services.
"Motorists not only stop to refill petrol, but also want other services that can save time and recharge their brain after lengthy drives," he said.
Susco's strategy in 2021 emphasises adding petrol stations at prime locations, along with forging alliances with non-oil business partners. In the third quarter last year, the company sold 800 million litres of oil, a drop of 238 million litres, or 23%, compared with the same period in 2019.
It managed to generate 12.8 billion baht in revenue in the same quarter last year, down 8.2 billion, or 39%, quarter-on-quarter. The government's lockdown measures during the pandemic and the decrease in global oil prices were attributed for the bad sales.
Mr Chairit is optimistic about oil sales this year, expecting 20% growth from last year, which would bring sales volume on par with 1.45 billion litres recorded in 2019.
Susco is also monitoring the growth of the electric vehicle (EV) industry in Thailand. The company expects EVs will replace many oil-powered cars in the next five years, he said.
---
---