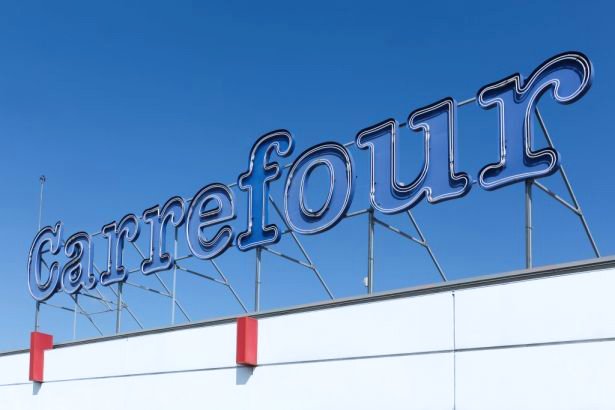 France's finance minister has come out against a proposed €16.2bn takeover of supermarket chain Carrefour by Canadian convenience store group Alimentation Couche-Tard, saying it would put the country's "food sovereignty" at risk. The intervention by Bruno Le Maire, which came only a day after talks between the two companies were revealed, are certain to complicate matters for the Quebec-based company best known for its Circle K stores and petrol stations.
"Carrefour is the biggest private employer in France and a key link in the chain that ensures the food security of the French people," said Mr Le Maire in a television interview on Wednesday night. "What is at stake is nothing less than the food sovereignty of France. So the idea that Carrefour can be bought by a foreign competitor, at first glance I am not in favour of such a deal."
Although Couche-Tard took pains to say it wanted a "friendly combination" with Carrefour as it proposed an initial €20-per-share offer, its much larger market capitalisation leaves no doubt that it would be in the driver's seat if the acquisition went through.
Investors greeted the news that the two groups were in takeover talks with surprise on Wednesday given their differing operations and geographical footprints. Carrefour shares ended the day up more than 13 per cent at €17.54, while those of Couche-Tard's were down 10 per cent.
"The Carrefour shareholders are intrigued but there is a bit of a question mark of if the offer will fly and what Couche-Tard will bring to the table," said Sreedhar Mahamkali, a retail analyst at UBS.
"Couche-Tard is clearly a very good operator that has a reputation for being focused on cash flow and profit," he added, but "there is a lack of obvious synergies and strategic merit".
It remains to be seen whether the negotiations under way between the two sides will continue after Mr Le Maire staked out the government's position. Analysts said it was unlikely that the deal would lead to job cuts in France since Couche-Tard was not already in the market, and food retailing was not a business that could be offshored.
Mr Le Maire said acquisitions of companies deemed strategic would fall under France's investment control mechanism and would require state approval.
If the government's objections can be overcome, then the fate of any deal will also depend largely on the views of Carrefour's three biggest shareholders, who together control about 23 per cent of the stock and benefit from double-voting rights under French securities law.
They include France's richest man, the billionaire LVMH founder Bernard Arnault, whose family holding company owns 5.6 per cent of the stock. He invested in 2007 when Carrefour's share price was around €55, and his son Alexandre now sits on the board.
Brazilian billionaire Abilio Diniz owns 7.5 per cent, and has been an investor in Carrefour's Brazilian business — its second-biggest market after France. Another wealthy French family, the Moulins, who own department store group Galeries Lafayette, are the largest shareholder with a 9.9 per cent stake in Carrefour and have been invested since 2014.
Carrefour did not comment further after having said that "discussions are very preliminary". Carrefour chief executive Alexandre Bompard is in the middle of a turnround plan intended to boost profitability, but the shares trade at a discount to European retail peers.
In a statement, Couche-Tard said reaching a deal could not be certain. "The terms of the transaction are under discussion and remain subject to diligence, but the consideration is currently expected to be in cash in large majority," it added.
The Canadian company was co-founded in 1980 by entrepreneur Alain Bouchard, who remains board chairman. It has since largely grown through acquisitions to reach a market value of $37bn. The move for Carrefour appears to be aimed at diversifying its business into a new segment of the retail market — grocery — while also taking Couche-Tard further into Europe and Latin America.
---
---