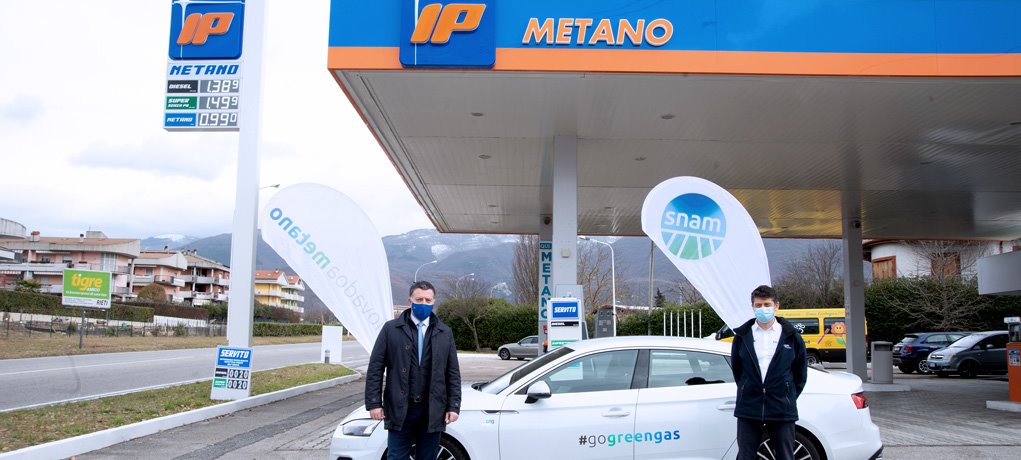 Snam has opened the first of 26 natural gas refuelling stations it intends to build with fuel retailer IP under a deal they signed in 2018.
The station in Rieti refuelled its first natural gas vehicle (NGV), a car, in a ceremony. Snam hailed the facility's opening as a landmark in the development of gas infrastructure for transport in Italy.
A further five stations will be opened in elsewhere in the Lazio region in 2022, the company said, offering both compressed natural gas and LNG.
"We are happy to inaugurate the first plant in collaboration with Snam4Mobility and IP in Rieti today, which will help strengthen the supply of natural gas for transport in Central Italy," Andrea Ricci, senior vice president for filling stations at Snam4Mobility said in a statement.
"We confirm our commitment to invest in distribution infrastructure to allow alternative and sustainable fuels such as CNG, LNG, biomethane and bio-LNG to favour the decarbonisation of mobility, from cars to commercial vehicles, from heavy transport to local public transport."
Besides the Lazio facilities, Snam and IP plan to build a further five stations in Lombardy, five in Tuscany, two each in Emilia-Romagna and Veneto, and one each in Abruzzo, Calabria, Marche, Piedmont, Puglia and Umbria.
Snam's aim is to develop as many as 150 gas and biofuel filling stations between 2020 and 2025, as well as five hydrogen stations. Italy has one of Europe's largest fleets of NGVs.
---
---