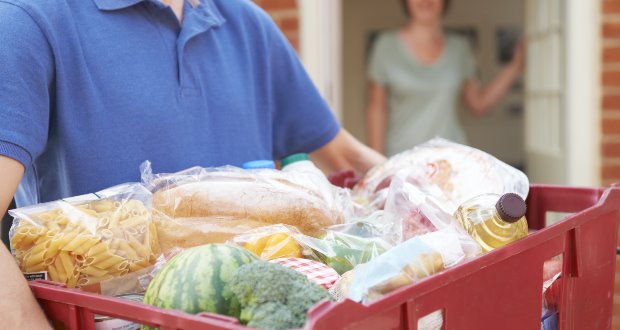 TLM technologies has announced its flagship EPOS software, evoPOS, has just become the first fuel & convenience EPOS globally to integrate and be approved by Deliverect.
This will allow thousands more retailers to manage their online and delivery orders, a key revenue stream in a delivery on-demand consumer trend environment, more easily.
Many retailers now offer on-demand delivery of snack foods and FMCG (fast moving consumer goods) from one or more channels such as Uber Eats, Deliveroo and Just Eat, but this comes with technological pain points for retailers.
Traditionally, stores need a tablet per delivery channel and with many retailers managing up to 10 tablets at a time, delivery orders need to be manually re-entered at the EPOS which is inefficient and can lead to mistakes. Many retailers also need to manage multiple different menus, which presents additional challenges.
Deliverect's software solution brings together all online-order and delivery channels, such as Uber Eats, Deliveroo and Just Eat (and many more), directly to the EPOS.
So, there is no need for separate tablets, all orders go directly to the EPOS (no need for manual re-entry of orders to the EPOS), central menu management saves time, plus easy to digest reports on product and delivery channel sales are available.
Emma Baillie, SMG director, TLM technologies, said: "We're delighted to be the first fuel & convenience EPOS provider to partner with Deliverect. Being able to offer our customers hassle free delivery platform integration directly to their evoPOS is exciting and will keep our customers ahead of the delivery on-demand retail trend."
Zhong Xu, chief executive & co-founder at Deliverect, said: "As part of Deliverect's mission to help retailers of all sizes expand and thrive, we are excited to partner with TLM technologies and help convenience stores and fuel retailers reach more customers.
This integration allows stores and fuel stations to easily manage their online orders from a single screen, increasing operational efficiency and staff productivity – while also encouraging repeat custom by facilitating an excellent customer experience."
Goran Raven, director at Raven's Budgens forecourt, commented: "We're looking to use Deliverect to streamline our Uber Eats and other delivery channels.
It will be much more efficient to have orders going directly to our POS, to do away with the tablet and no longer manually re-enter orders on the POS. TLM's evoPOS easily allows this 2-way integration with Deliverect, which is one of the reasons we chose it."
---
---