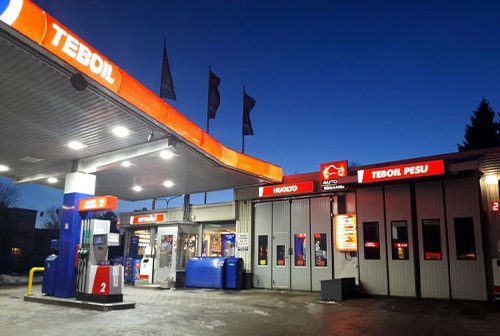 Public procurement company Hansel has instructed state agencies to end its cooperation with Teboil, a subsidiary of the Russian company Lukoil. Teboil's procurement contract with the Finnish state has been brought to an end by EU sanctions.
Finland's state agencies and administrations will stop refuelling vehicles at Teboil service stations from 9 October following the issuing of a directive by public procurement company Hansel. Teboil is a Finnish subsidiary of the Russian company Lukoil.
Hansel's statement noted that purchases from Russian-owned companies must end by 9 October 2022 at the latest, as per the terms of EU sanctions.
The continued use of Teboil service stations by state vehicles. for example police cars. has been a topic of widespread criticism and debate in Finland since Russia's invasion of Ukraine on 24 February.
In future, Finnish police force will refuel at domestically owned Neste stations. The only exception is the Helsinki Police Department, which can also refuel at St1 stations, another Finnish-owned chain.
The Finnish state previously had a procurement contract with Teboil, which had been put out to tender by Hansel but remained binding on the state. However, EU sanctions allow for the contract to be voided.
---
---