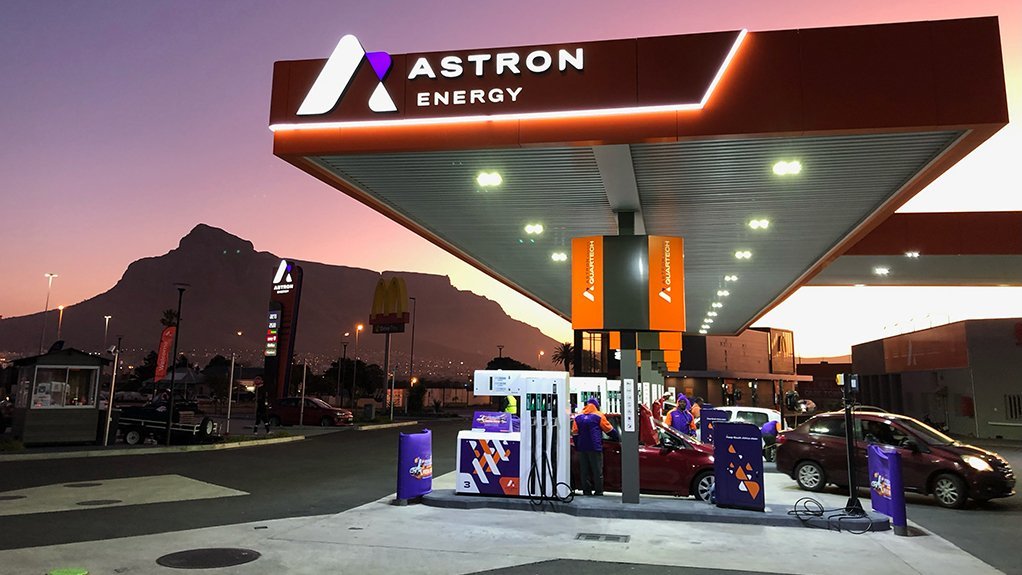 Petroleum retailer Astron Energy has started rebranding its 850 service stations across South Africa. The rebrand is a key milestone in Astron's ambition of becoming the next biggest fuel brand in South Africa, and the most significant change in the South African liquid fuels industry in three decades, the company says.
"Our new brand presents us with the perfect opportunity to put the foundation stones in place as part of our drive to create connected customer journeys and connect with communities to unlock value in fuel, retail and beyond," says Astron CEO Thabiet Booley.
The first Astron sites to feature the new brand include Chuenespoort along the R37 in Limpopo; KwaMakhuta, in Amanzimtoti, and Nandi in eThekwini, in KwaZulu-Natal; and MACS in Brooklyn, in the Eastern Cape.
The entire network of more than 850 Caltex sites in South Africa will be rebranded over the coming months, followed by those in Botswana.
Further, the company's Cape Town refinery, its lubricants manufacturing plant in Durban, 15 terminals, 180 commercial and industrial sites, as well as corporate facilities, will be rebranded in due course.
"Our ambition as Astron is clear and our new brand allows us to step confidently into the future, one in which we aim to welcome customers to our exciting new-look forecourts and experiences.
"It positions the company well for a future in which forecourts will become one-stop centres of excellence and hyper convenience to cater for the demands of the modern, mobile and connected consumer," Booley says.
Twenty regional teams will be working simultaneously across the country to rebrand forecourts to Astron.
Ultimate convenience
The rebrand provides Astron with the opportunity to build out the customer experience even further, with a strong emphasis on non-fuel retail offerings, Astron head of marketing Cambridge Mokanyane says.
Global research indicates that "ultimate convenience" is where all forecourts will eventually migrate to, offering everything from fuel to food options, banking facilities, online and e-commerce services, to drop-boxes for collecting deliveries, he says.
"The change to the new brand will see all Astron service stations place careful emphasis and excellence on the basics, including bathroom facilities and lighting, as part of rejuvenating the overall customer experience.
"Focusing on getting the foundations absolutely right will create the platform for us to build properly and sustainably for the future," Booley notes.
---
---