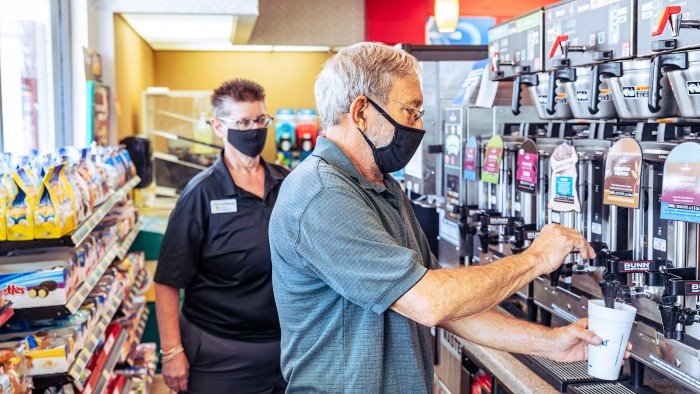 EG America has announced a partnership with DoorDash to offer the delivery of convenience essentials, groceries and Farmhouse Blend coffee from its Cumberland Farms convenience store retailer to customers across the US.
The convenience, coffee, fuel and food service retailer said on-demand delivery from DoorDash is expected to expand to more than 1,300 EG convenience brand locations across the US by the end of October 2022.
EG America operates more than 1,700 convenience stores across the Cumberland Farms, Certified Oil, Fast Trak, Kwik Shop, Loaf N Jug, Minit Mart, Quik Stop, Sprint, Tom Thumb and Turkey Hill brands.
World Coffee Portal research indicates that coffee shop operators in the US are adapting to growing demand for pre-ordering as customers seek shorter wait times and operators work to balance speed without compromising on quality.
Over the last 12 months, 47% of US consumers surveyed had preordered a beverage to collect and 29% had ordered for delivery, according to Project Café USA 2023.
"Convenience is the driving principle behind all of our brands, and delivery strengthens our reputation for it. DoorDash has been at the forefront of a nationwide shift towards convenient, on-demand home delivery for everything from groceries to snacks to full meals, and we're excited to be a part of it.
We are looking forward to our customers ordering their favourite food offerings and snacks for on-demand delivery through DoorDash," said George Fournier, President, EG America.
EG America is part of UK forecourt retailer EG Group. The business currently operates more than 6,300 sites across UK, US, Europe and Australia. The company said that foodservice profits increased 11% to reach $177m in its second quarter 2022.
---
---