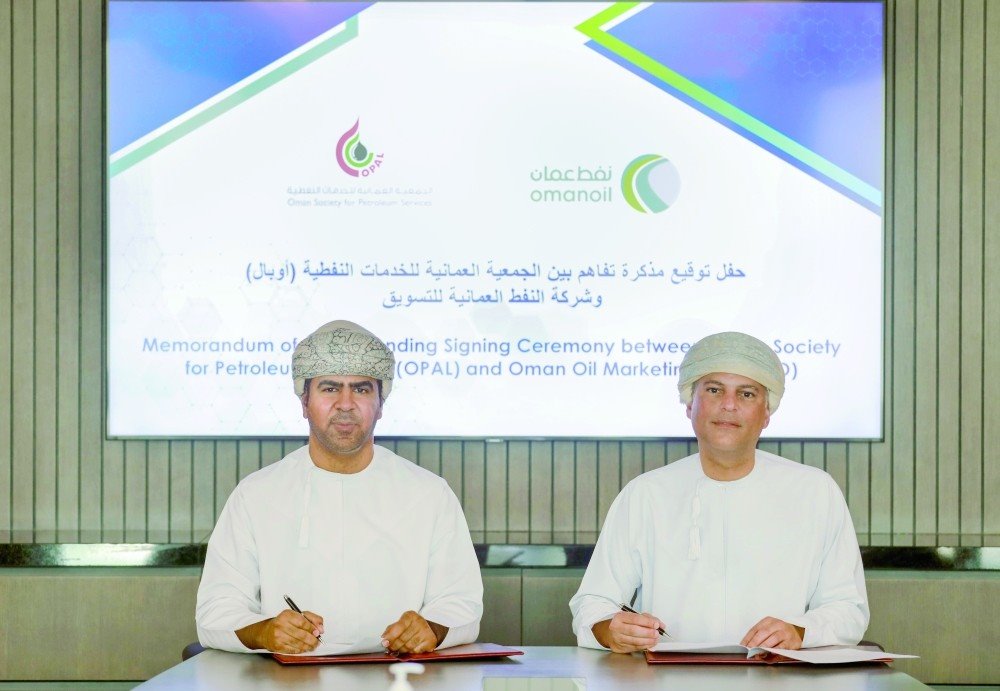 Oman Oil Marketing Company (OOMCO) and the Oman Society for Petroleum Services (OPAL) have signed a Memorandum of Understanding (MOU) which will offer all companies listed with OPAL access to the OOMCO World loyalty app which is loaded with exclusive benefits.
OOMCO will also partner with OPAL to deliver campaigns, workshops and events throughout the year to bring the industry together and accelerate advances in petroleum services.
OOMCO World was recently named Best App at COMEX 2022 and this partnership offers even more value for every transaction made through the app by allowing customers to earn loyalty points that can be redeemed for fuel cards or offers at a wide range of retailers across Oman.
Tarik Al Junaidi, CEO of OOMCO, said, "As part of OOMCO's commitment to go 'beyond the pump', our partnership with OPAL adds value to the everyday lives of employees working within the petroleum industry.
OPAL has become the voice of the industry by representing 450 members, made up of Oil & Gas companies, including Producers & Operators, Contractors and Suppliers, while OOMCO continues to transform the industry by offering innovative products, providing much more than fuel, and we are very proud to introduce this new way of rewarding OPAL members."
Abdul Rahman Al Yahyaei, CEO of OPAL, said, "This agreement strengthens the relationship between OOMCO and OPAL as well as the role of OPAL in enhancing the petroleum industry.
We are delighted to offer these exclusive benefits to all member companies and their employees, and we look forward to working closely with OOMCO to maximize the impact of our campaigns and events to ensure operators in Oman remain at the forefront of national plans for economic growth."
With over 500,000 registered users, the OOMCO World app is the culmination of the company's digital transformation and its aim to become the most customer-centric marketer in the GCC.
OOMCO World is fully integrated with the OOMCO network of service stations, mega stations and stores, and enables customers to complete tasks such as online top-up, viewing and redeeming of loyalty points, unlocking badges, locating service stations and much more quickly and conveniently.
---
---