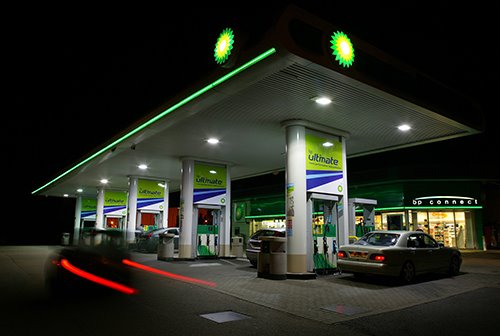 The UK company has almost 750 filling stations across Spain
The sale won't result in the closure of any petrol stations; rather, BP is hoping to find an investor who will take over the running of its premises in Spain, essentially leasing the business. This financial move is nothing new: back in 2018, the JZ International fund divided its 65 filling stations into two different companies, the Socimi Kingbook and Petrocorner Retail. BP itself actually took over the running of both at a cost of more than 130 million euros.
The BP group first landed in Spain in 1954 and chairman Andrés Guevara de la Vega has assured that, as of today at least, the company has no intention of transferring ownership of any of the filling stations in its network. The new lessor will benefit from the income from the supply points, while BP will maintain operational control of the business.
It's a complicated time for the big oil companies in Spain. On the one hand, they have seen revenue shoot up thanks to the constantly rising price of hydrocarbons, while on the other, the government's push in favour of electric vehicles is forcing them to change their business model.
In Spain, Cepsa is leading the way, gradually converting its filling stations into multi-energy complexes which also feature vehicle cleaning services, parcel collection points, restaurants and pharmacies.
BP reported net profits of more than 9,000 million euros between January and June of 2022, a 197% increase on last year and its highest figure since 2008.
---
---