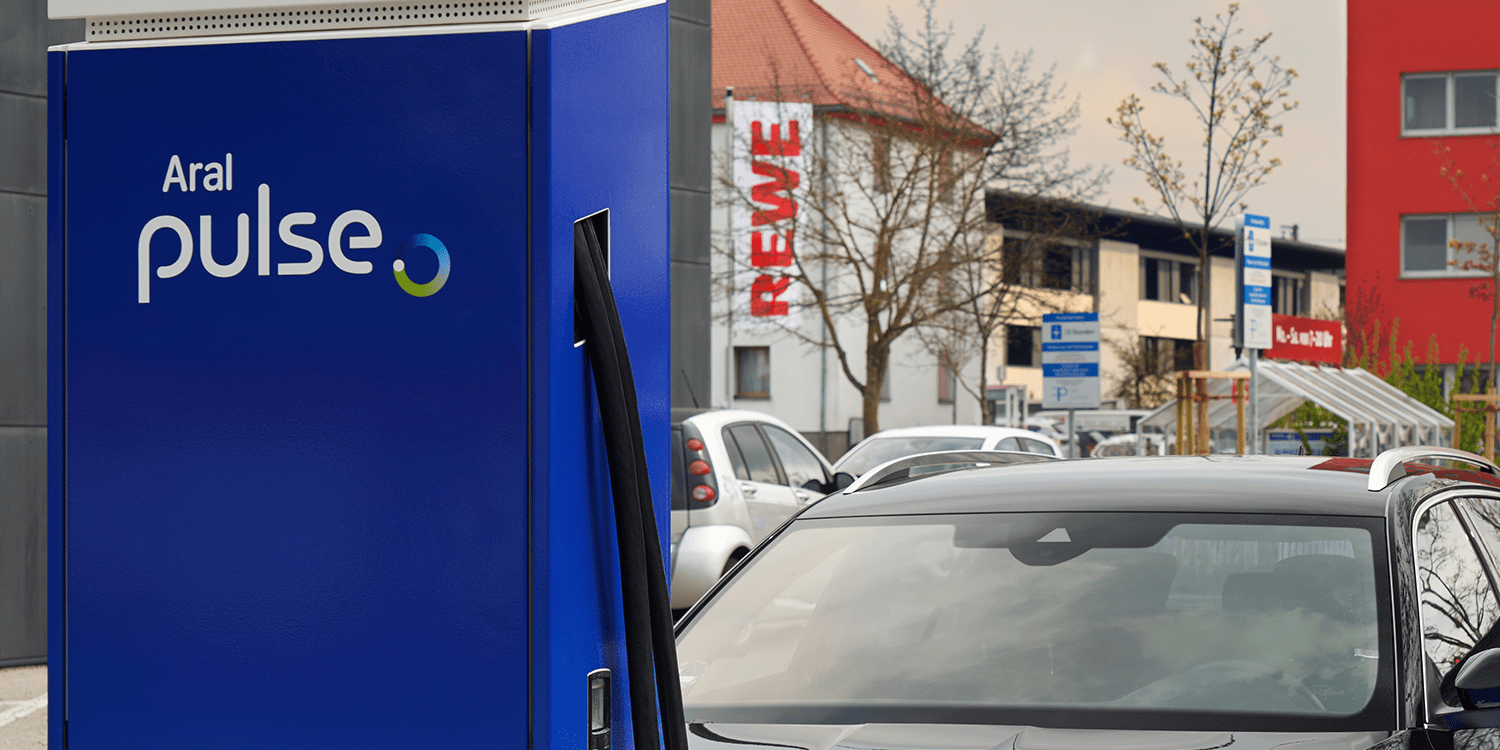 REWE has extended its partnership with Aral to install Aral pulse fast charging stations at 180 REWE stores throughout Germany. This allows customers to use their shopping time for charging.
Through the cooperation with Aral pulse, the largest provider of publicly accessible ultra-fast charging stations in Germany, at least 720 charging points with a charging capacity of up to 54,000 kW could be installed by the end of 2024. This will make Aral one of REWE's most important e-mobility partners in Germany.
The cooperation between REWE and Aral began in February 2016 and today includes REWE To Go shops at 768 Aral petrol stations. The Aral partnership now enables fast and reliable charging at many of REWE's conveniently located supermarkets. The first charging station is scheduled to go into operation in the fourth quarter of 2023.
Alexander Junge, Aral Board Member for E-Mobility, said: "Partnerships like this are exactly what we need to quickly expand our range of e-charging stations. Our goal is to provide our customers with fast and reliable charging where they need it. The 150 kW charging stations from Aral pulse expand the entire range of REWE stores and offer customers the additional convenience of being able to charge while shopping."
"With the fast charging stations from Aral pulse, we are expanding our e-infrastructure: This additional offer simplifies the everyday life of our customers and employees. As part of our own climate ambitions, we plan to install a total of 4,000 charging points at existing rental properties and new buildings by 2024. Our partnership with Aral makes an important contribution to this," says Telerik Schischmanow, REWE Group Management Board.
As part of the cooperation, at least two to a maximum of six fast-charging stations will be installed on each of the selected REWE car parks, which will be operated with electricity from 100 percent renewable energy. These each have two charging points and a charging power of 150 kW – allowing customers to charge a range of up to 150 km in ten minutes – provided the corresponding battery technology.
In addition, Aral pulse offers Plug & Charge technology, which allows customers to charge at public charging stations without a charging card or app. The driver connects the electric car to the charging point and the charging station and the car take care of everything else.
Thanks to the underlying ISO 15118 standard, the vehicle authenticates itself and transmits the customer's contract data stored in the vehicle – billing is automatic and does not require a WLAN connection on the part of the driver. This means that e-car drivers are mobile again much faster.
The planned partnership initially includes 180 rental properties from REWE. Aral and REWE are also considering an additional expansion of the cooperation to up to 600 non-company-owned locations in Germany.
With the expansion of the e-charging offer in branch car parks, REWE is reacting with foresight to the Building Electric Mobility Infrastructure Act. This states that from 2025, all non-residential buildings with more than 20 parking spaces must have at least one charging point.
---
---